Emge Girl Scout Troop 191 dropped off 2 cases of cookies at Ellis Elementary to donate to local "Hometown Heros." Thank you again for the delicious donation!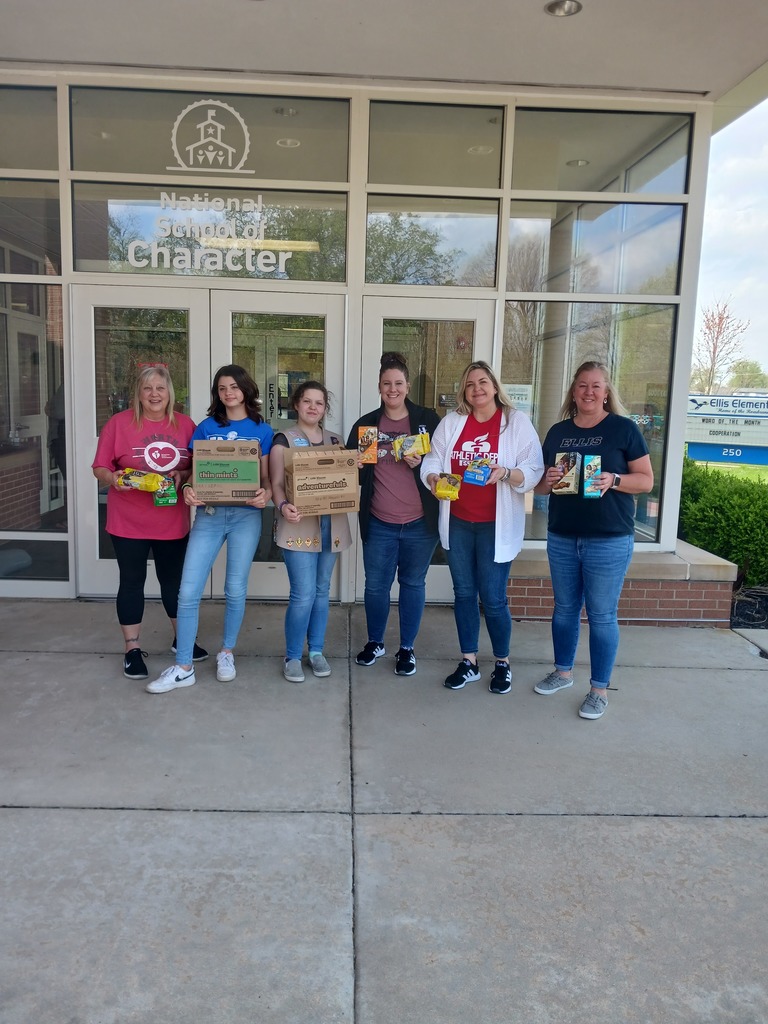 Mrs. Klein's Pre-K class had so much fun creating an ocean mural with Ms. Probst! They have been learning about oceans all week!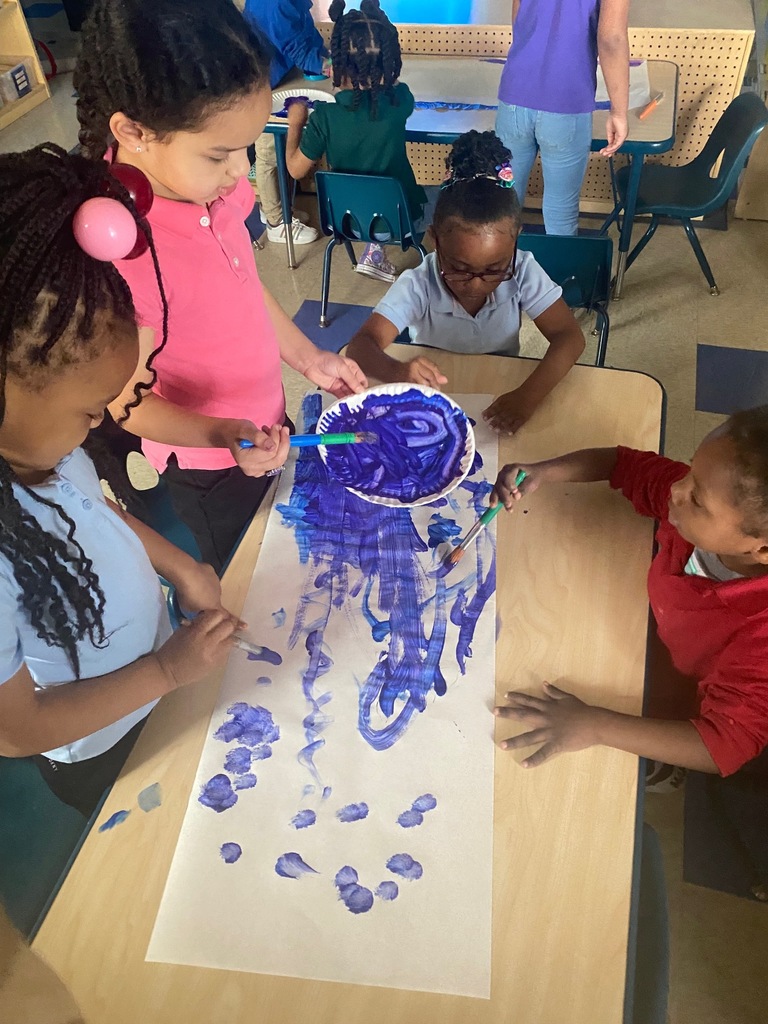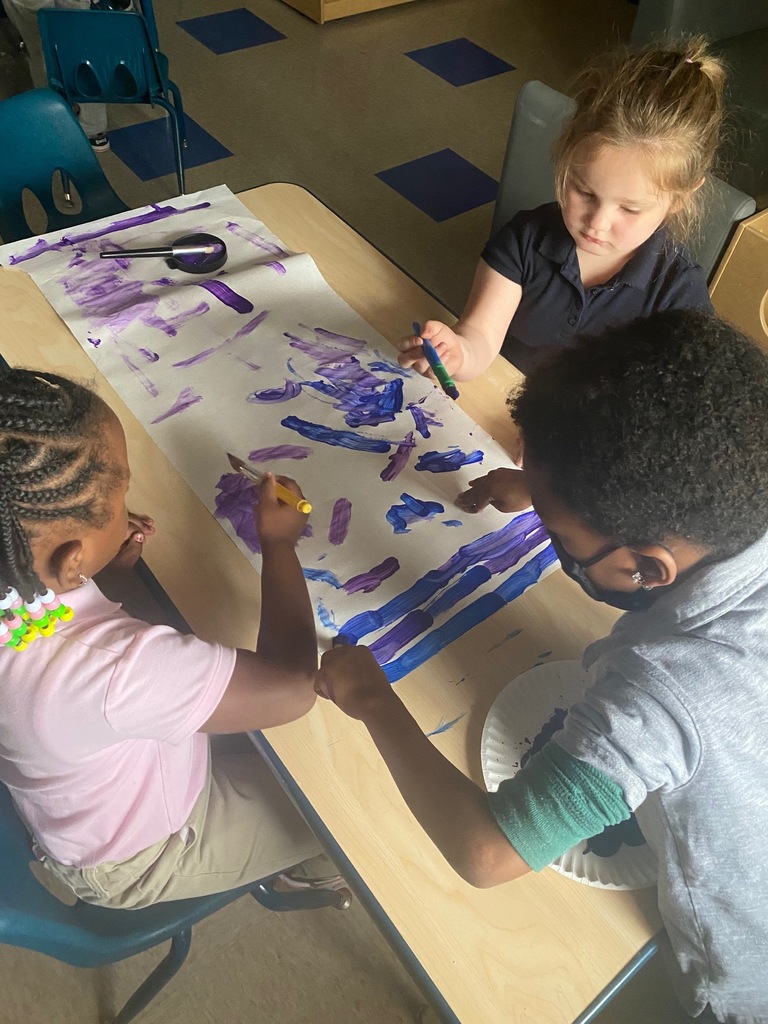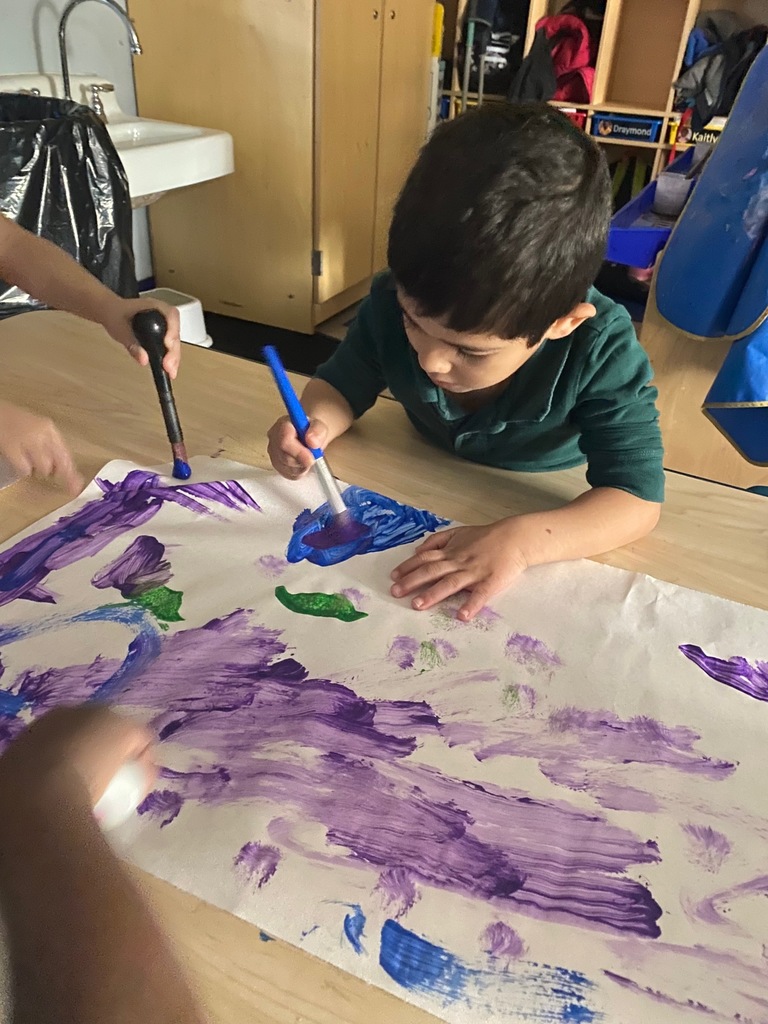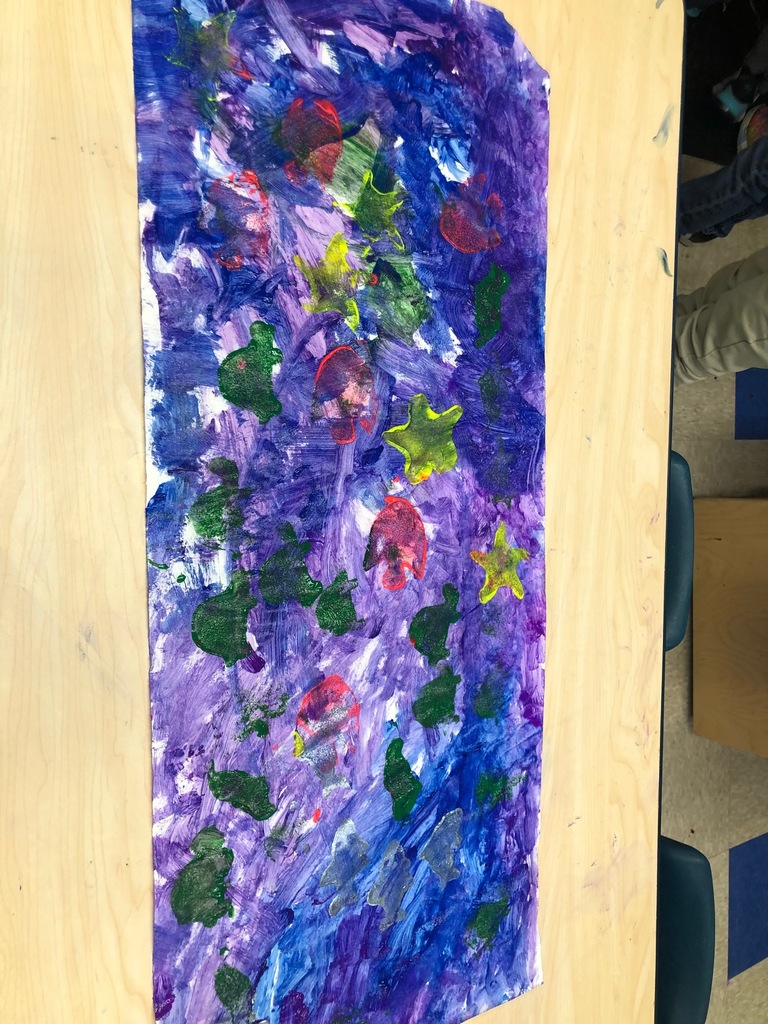 Miss Clinard's 2nd graders have been working on their big project for Family Learning Night all week. They have been researching ocean animals, writing about them, and then creating their animals for display. Come read about them on Wednesday, April 27th!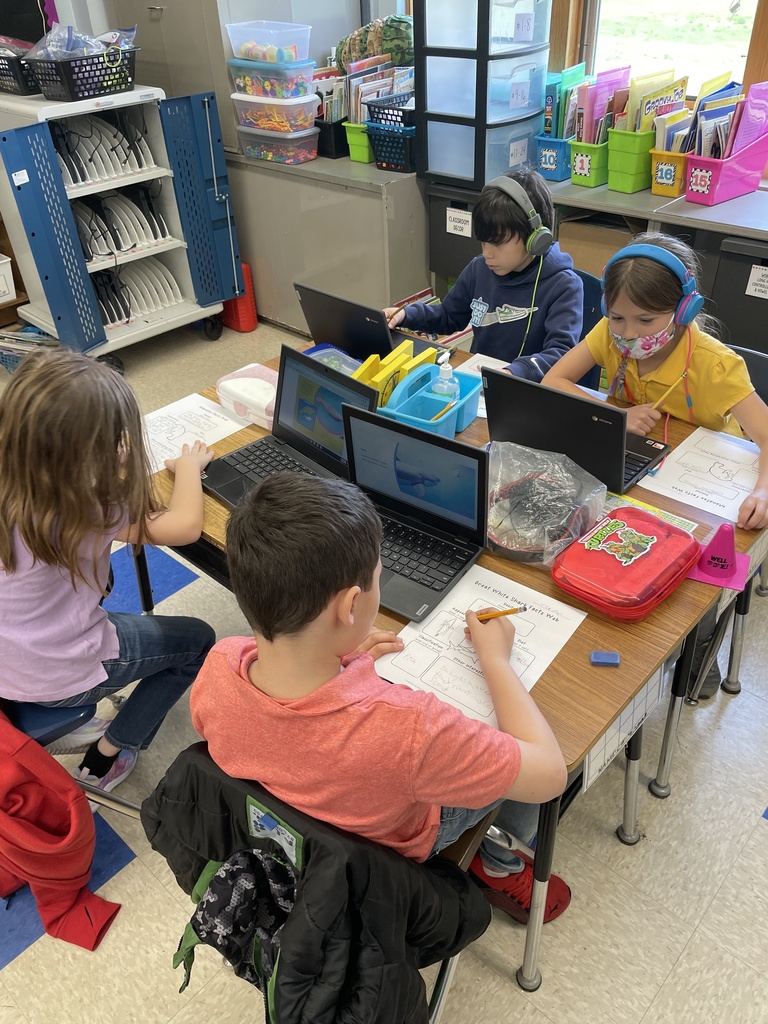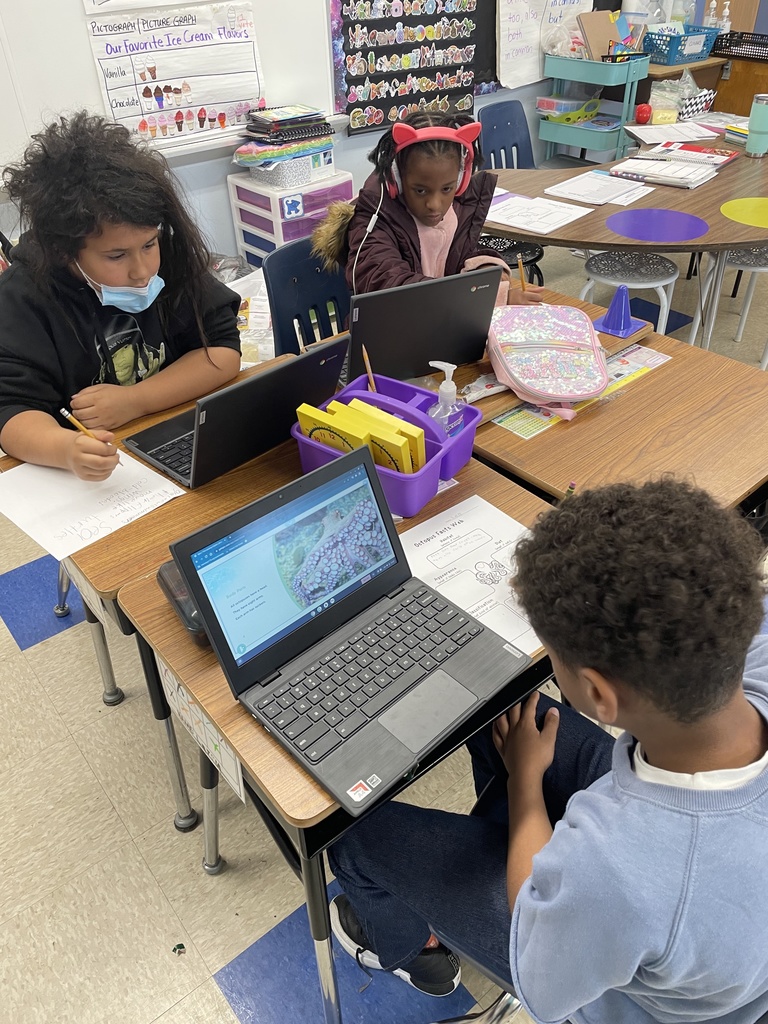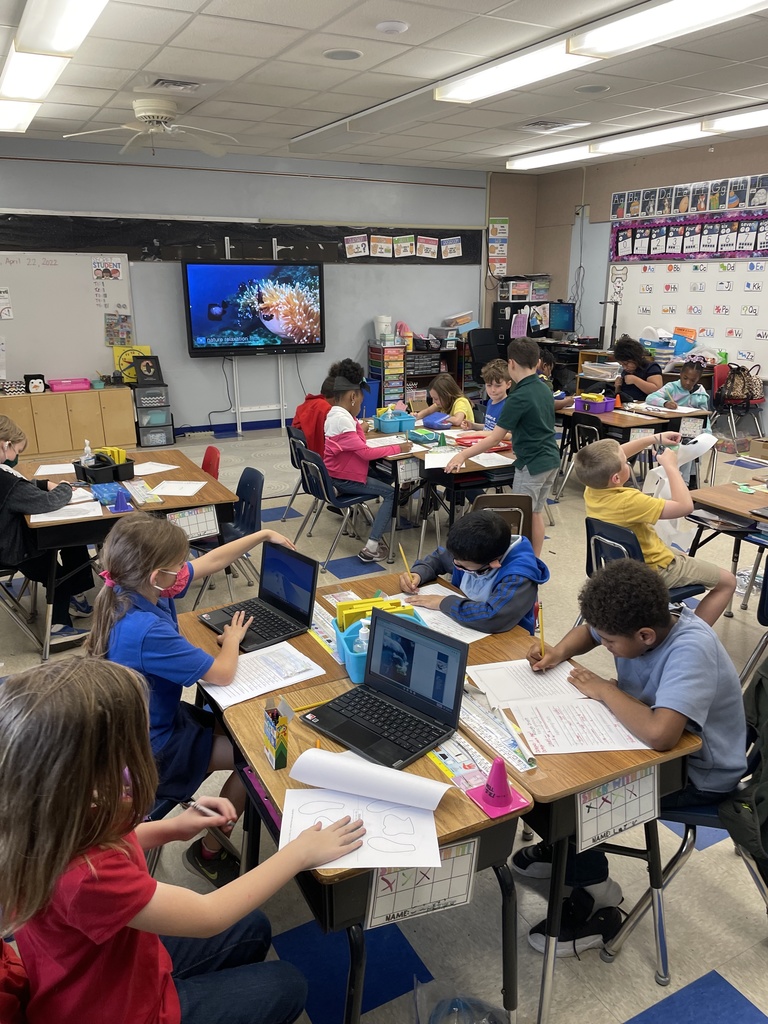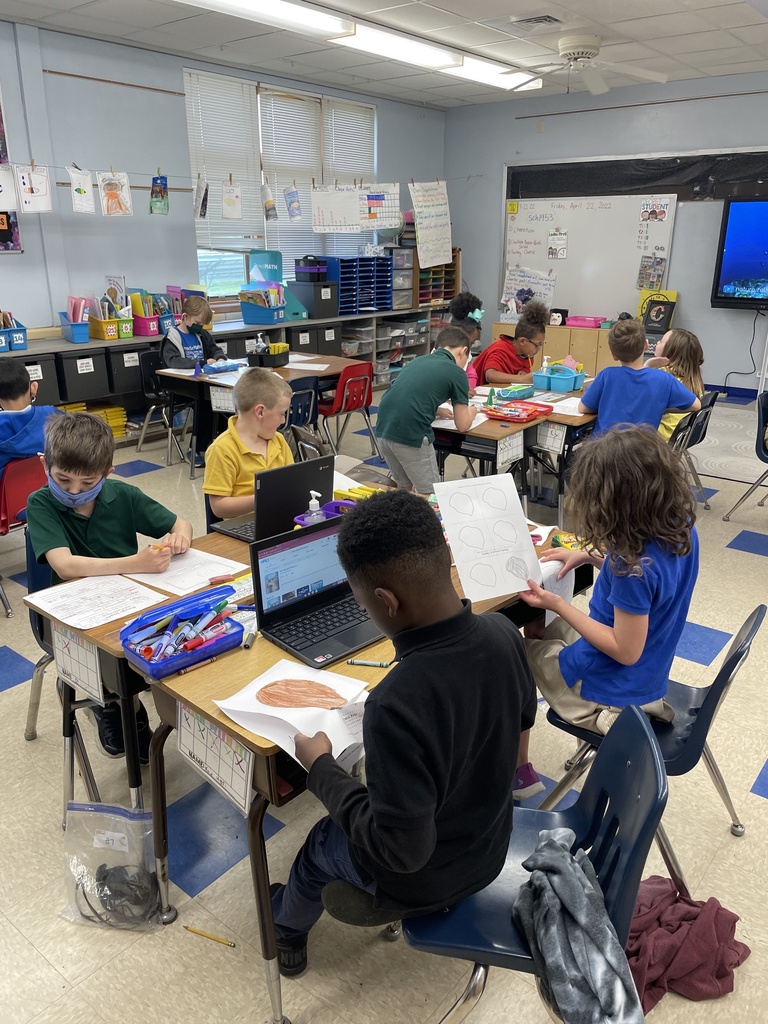 Miss Johnson's 2nd grade class started learning about measuring today and decided to take their learning outside!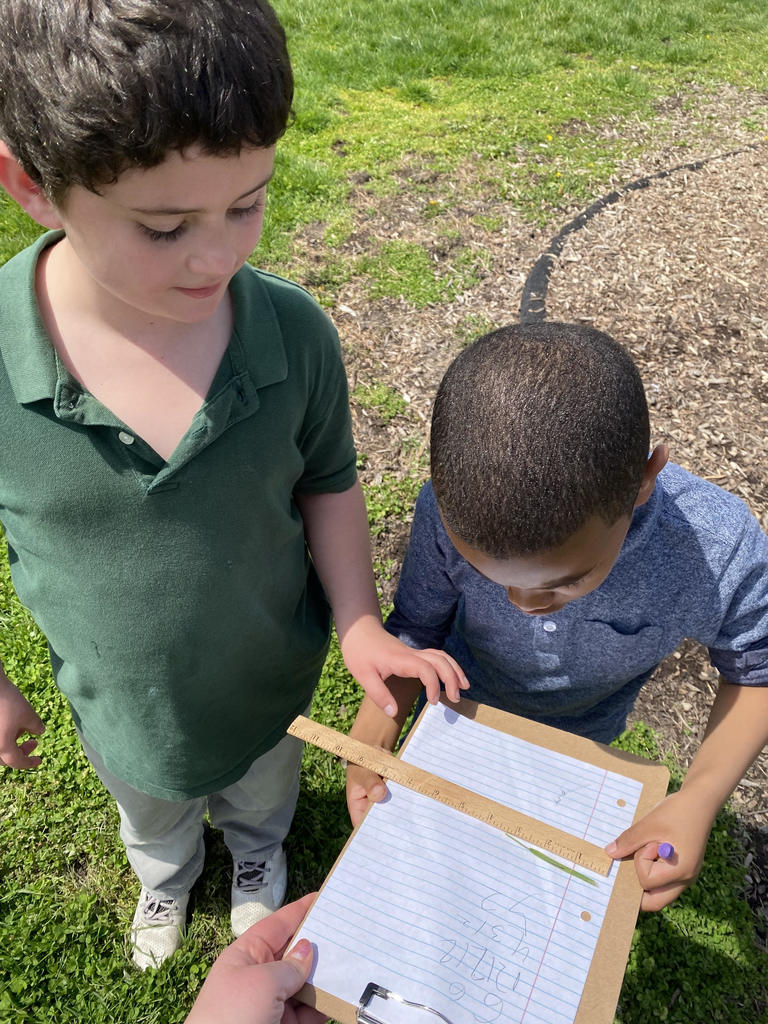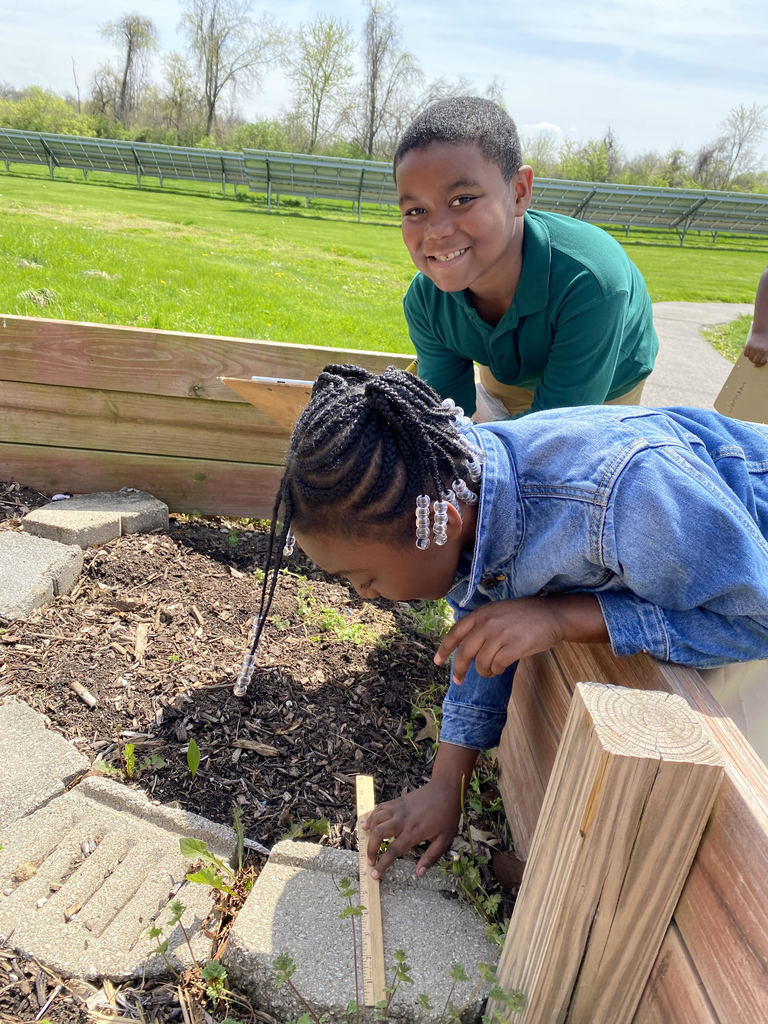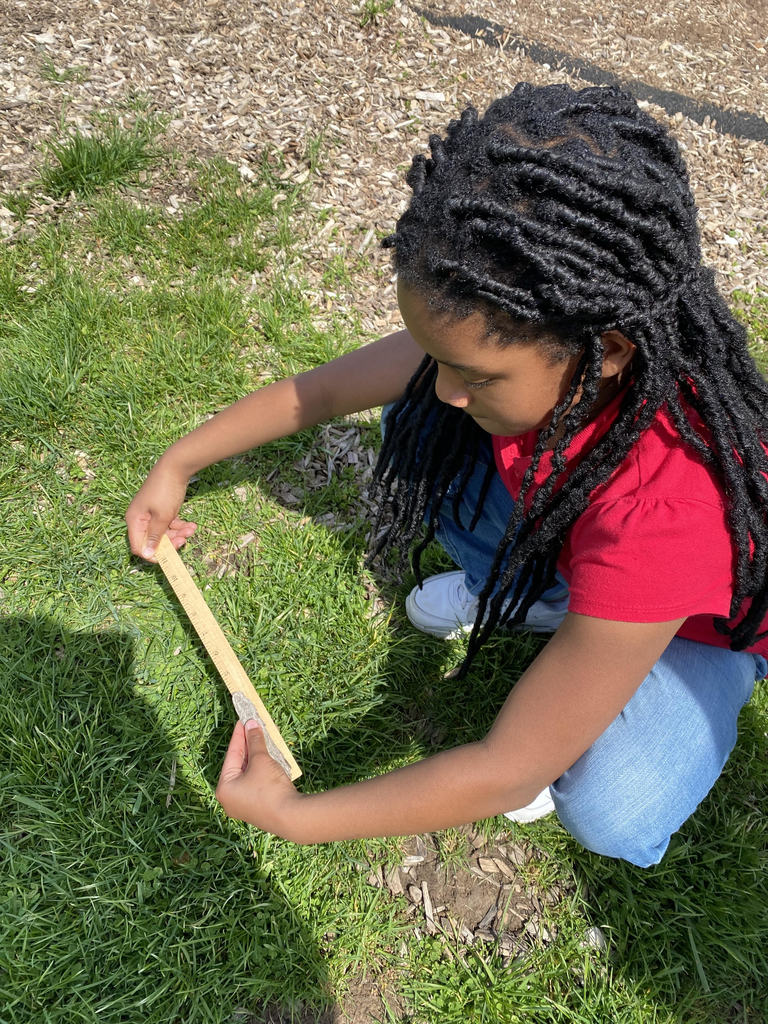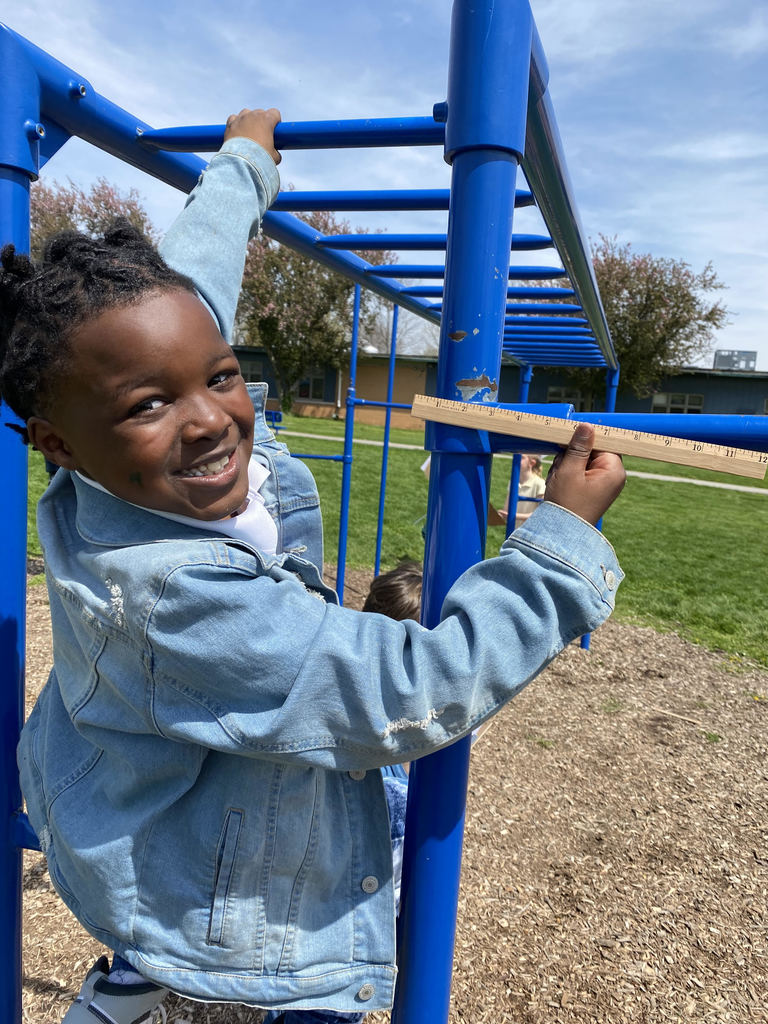 Mrs. Whitman's Kindergarten class made some special deliveries and distributed Earth Day trees.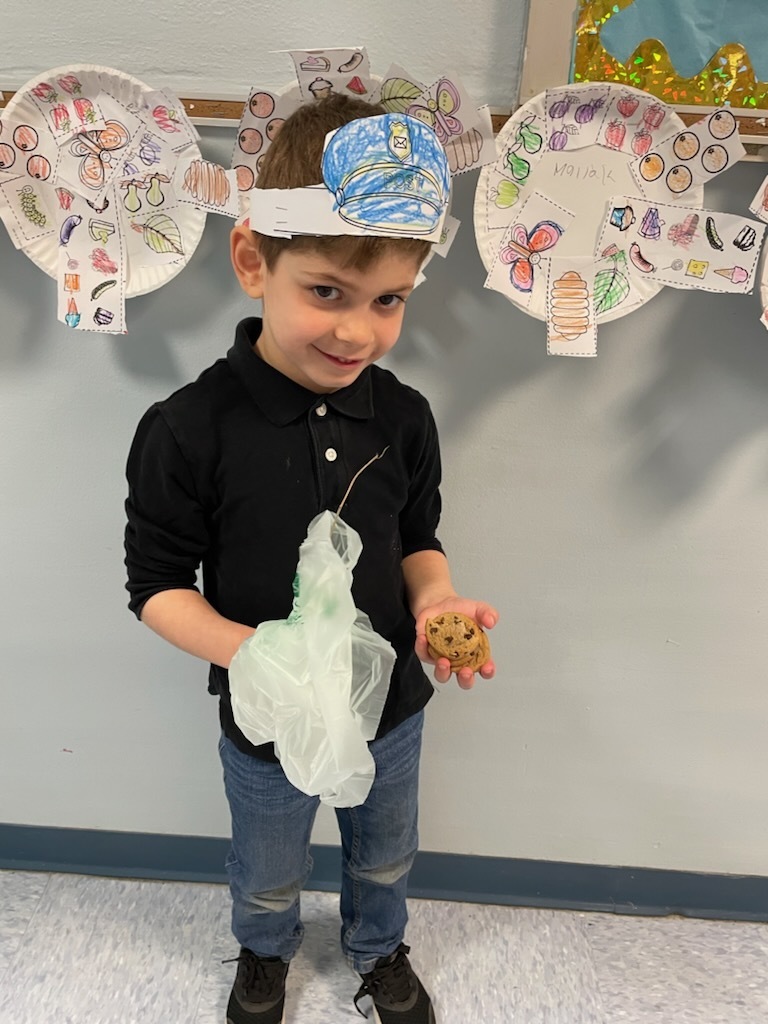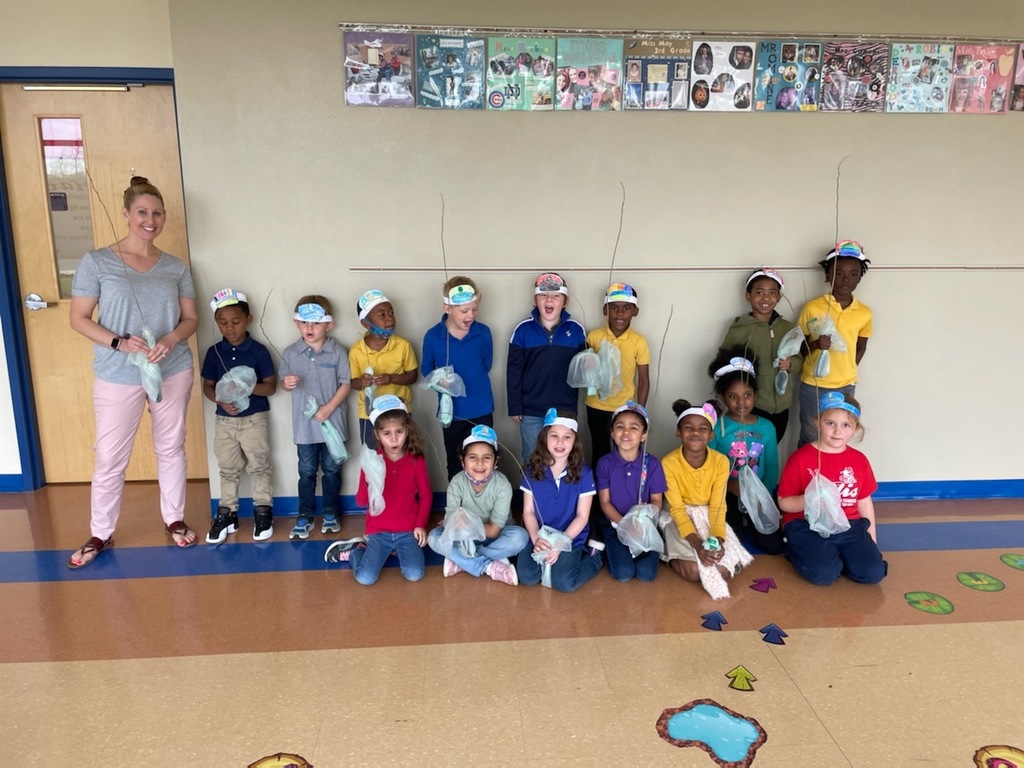 6th grade has been researching and planning trips to different cities around the world! Here is Ms. McClean's class working hard on making sure they stay in budget—no overspending here!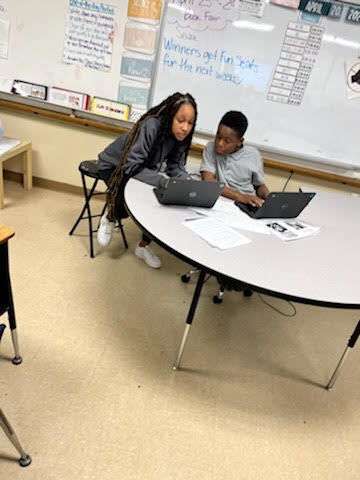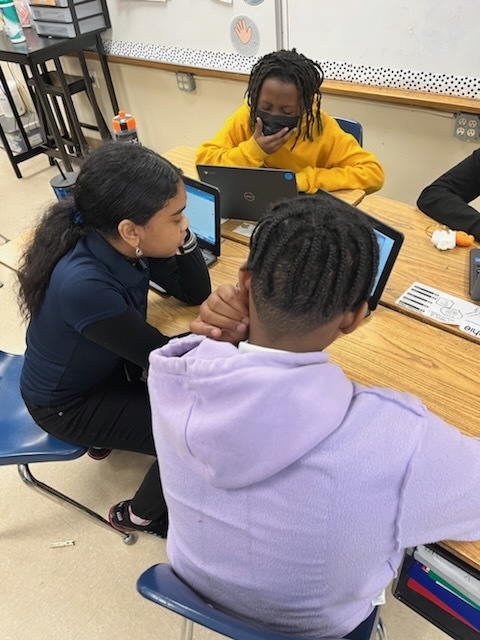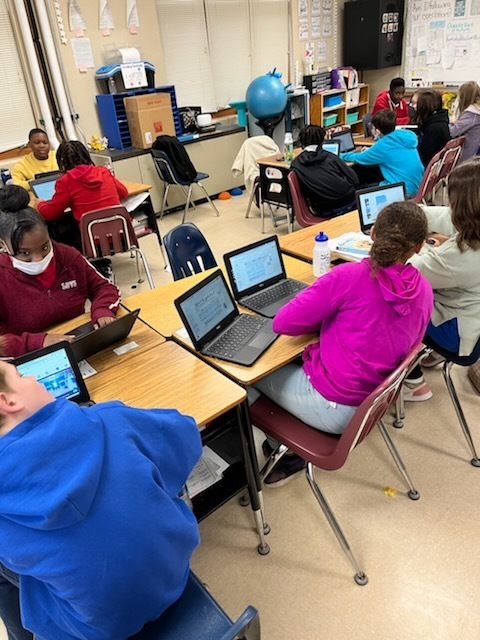 Mrs. Bernhardt's 3rd grade class is getting ready for Family Learning Night and doing research on sea turtles.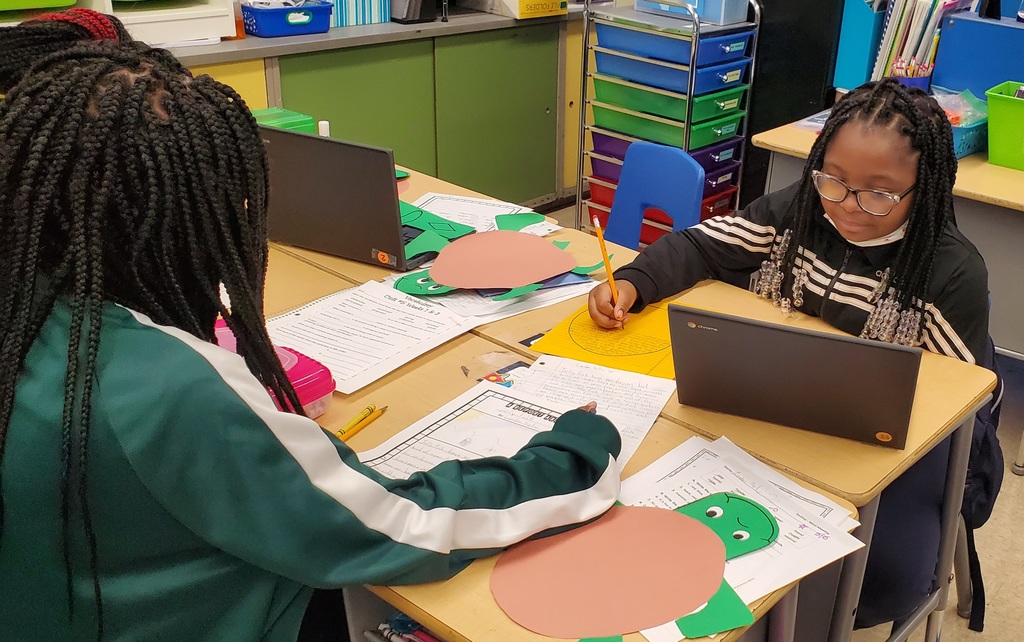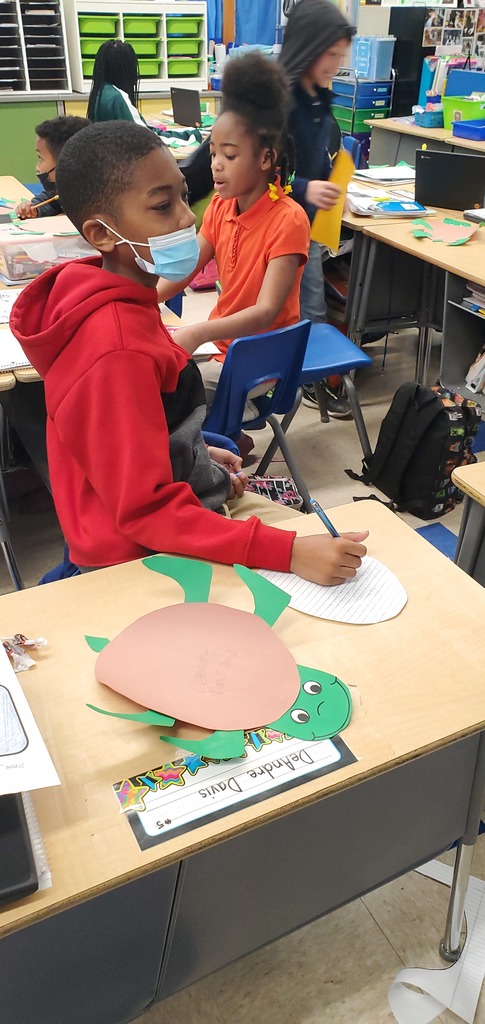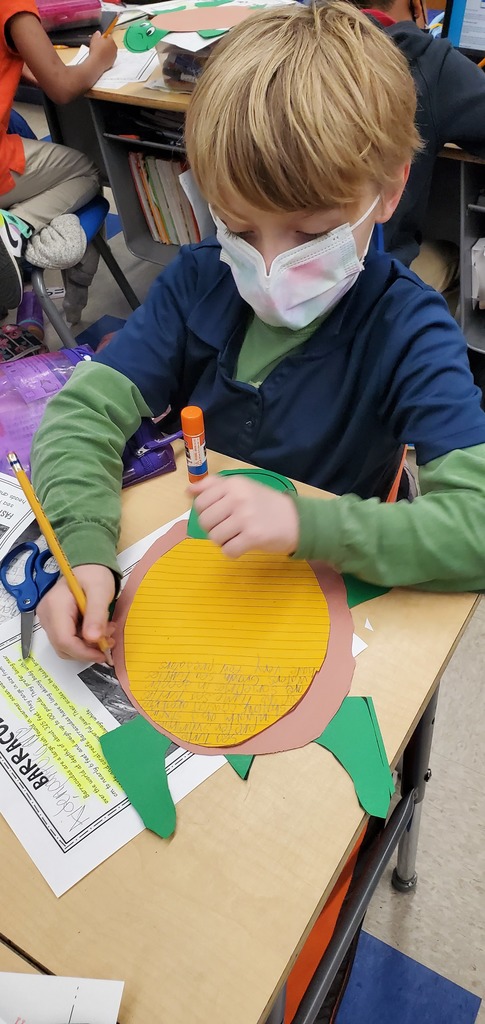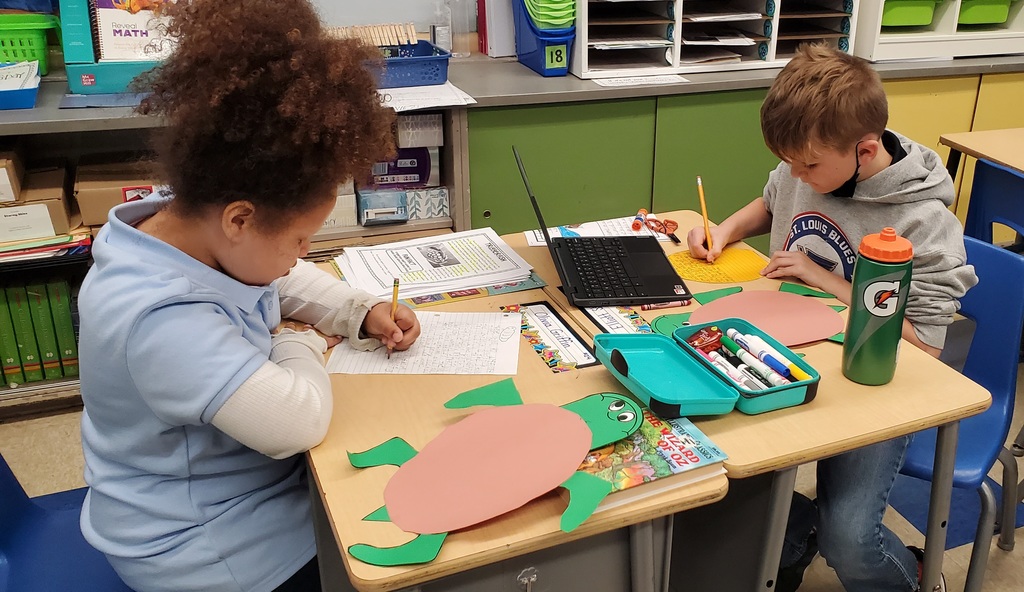 Did you know that Harmony-Emge School District 175 offers a preschool program for 3 and 4 year olds, and a home-visiting program for prenatal to 3? On April 29th, screenings will be held at Ellis Elementary school for ages 2 months - 4 years. Please call 618-538-6114 to set up an appointment. See the attached flyer for more details.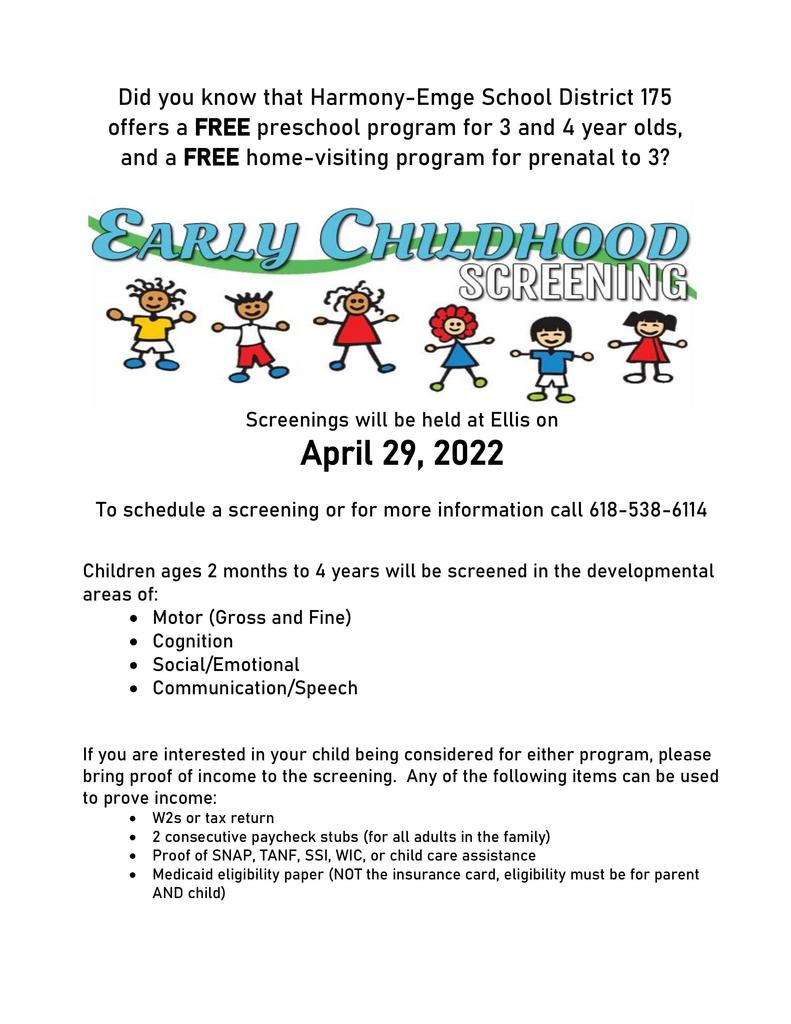 Mrs. Knavel and Miss Kaiser's 1st grade class writing jellyfish facts.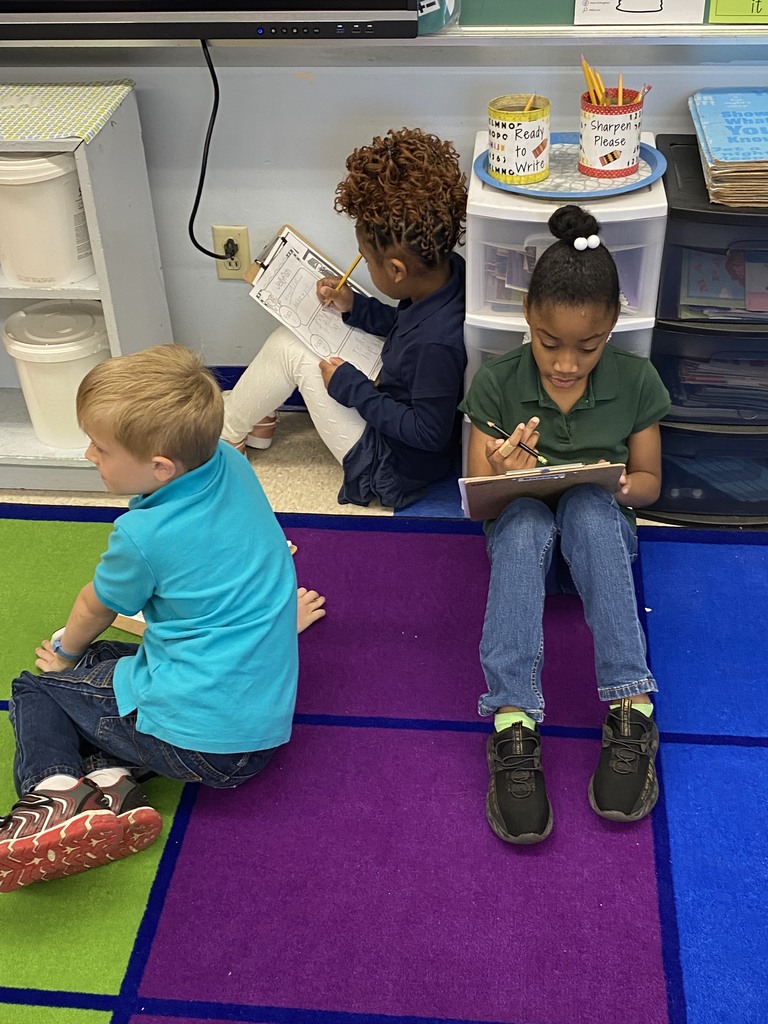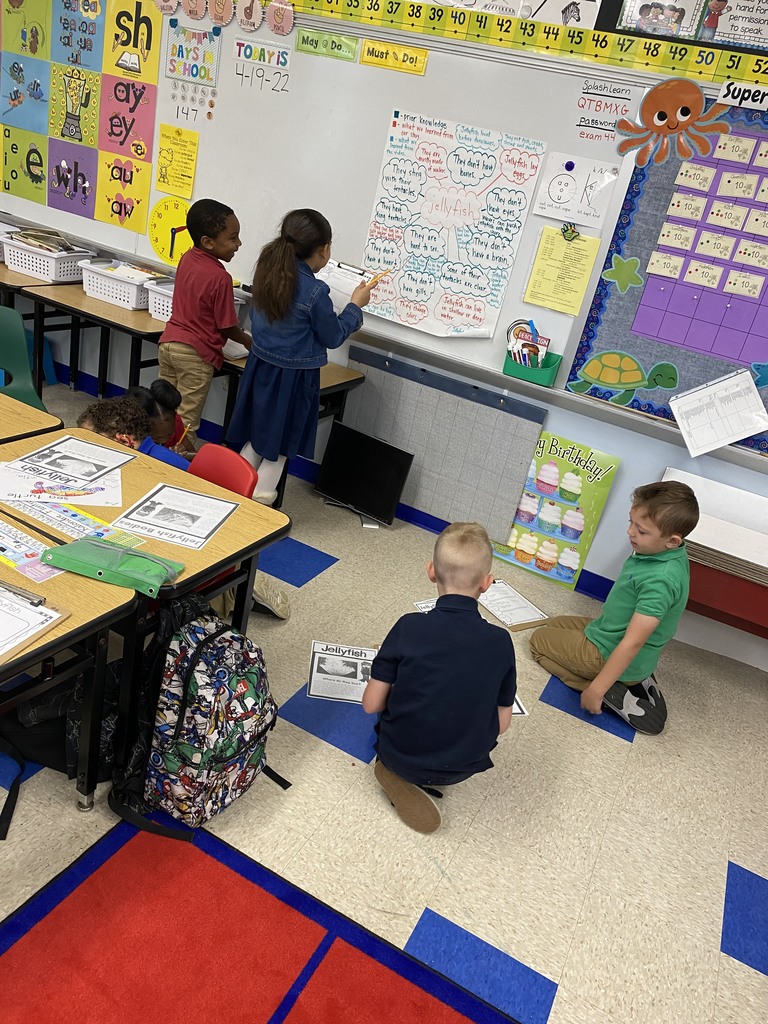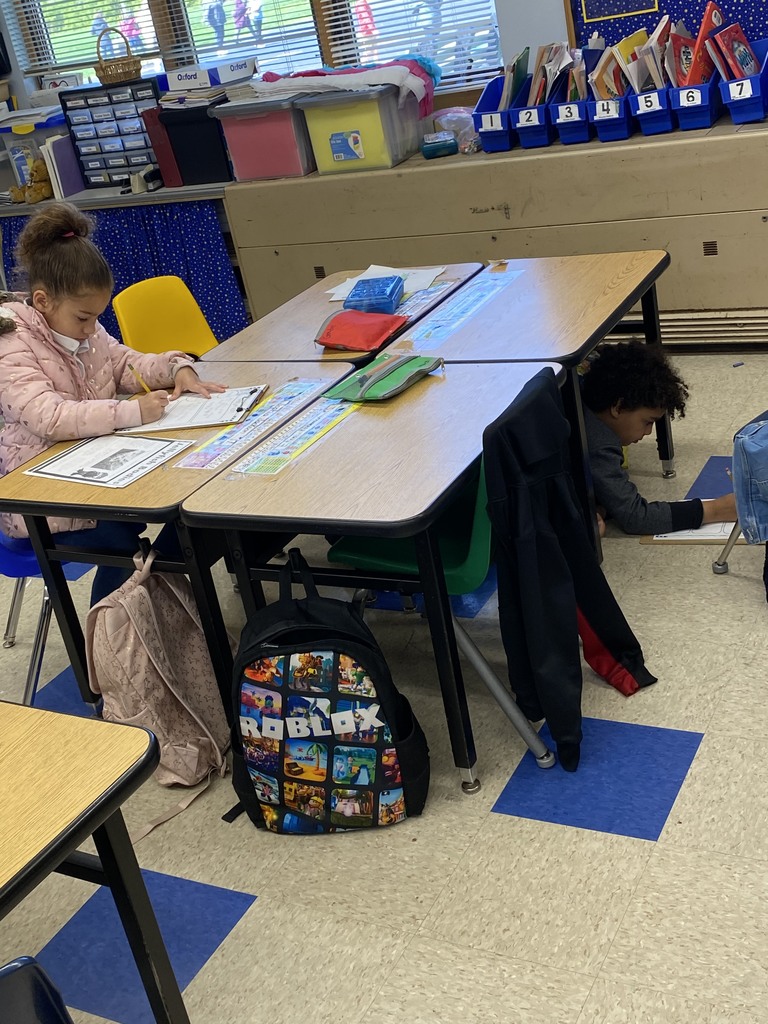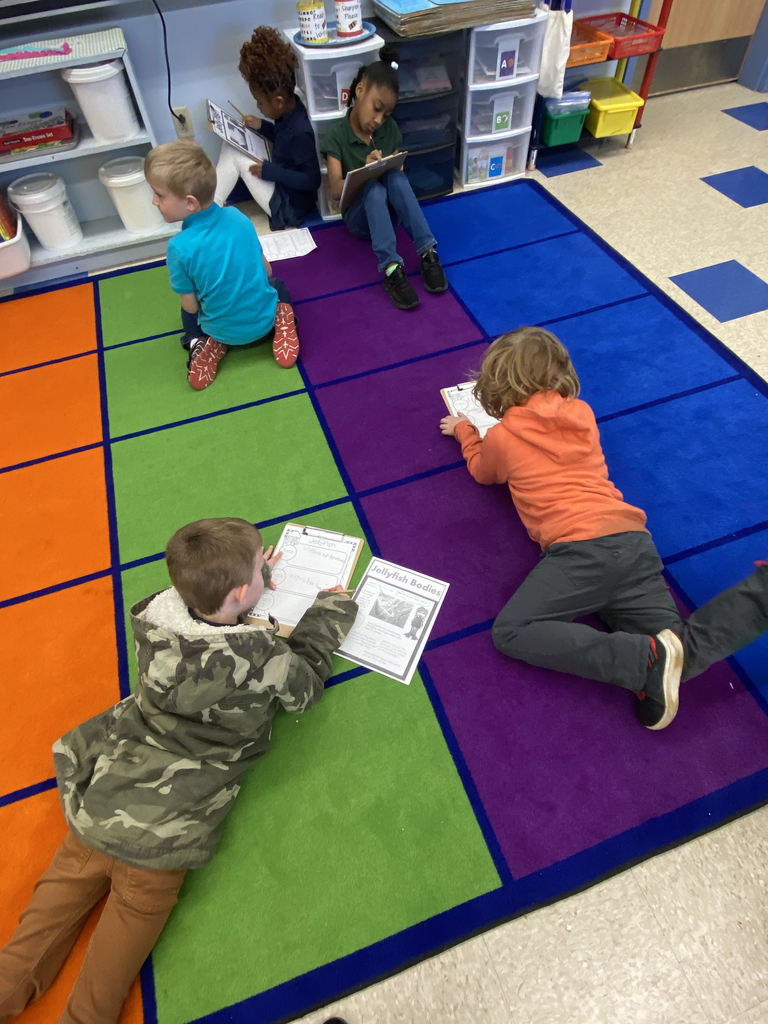 Harmony District 175 PTO is putting on a Crazy Hat Roller Skating Party this Thursday, April 21st from 6 pm - 8 pm at Skate City Fun Spot. Friends and family are welcome! See the attached flyer for more details.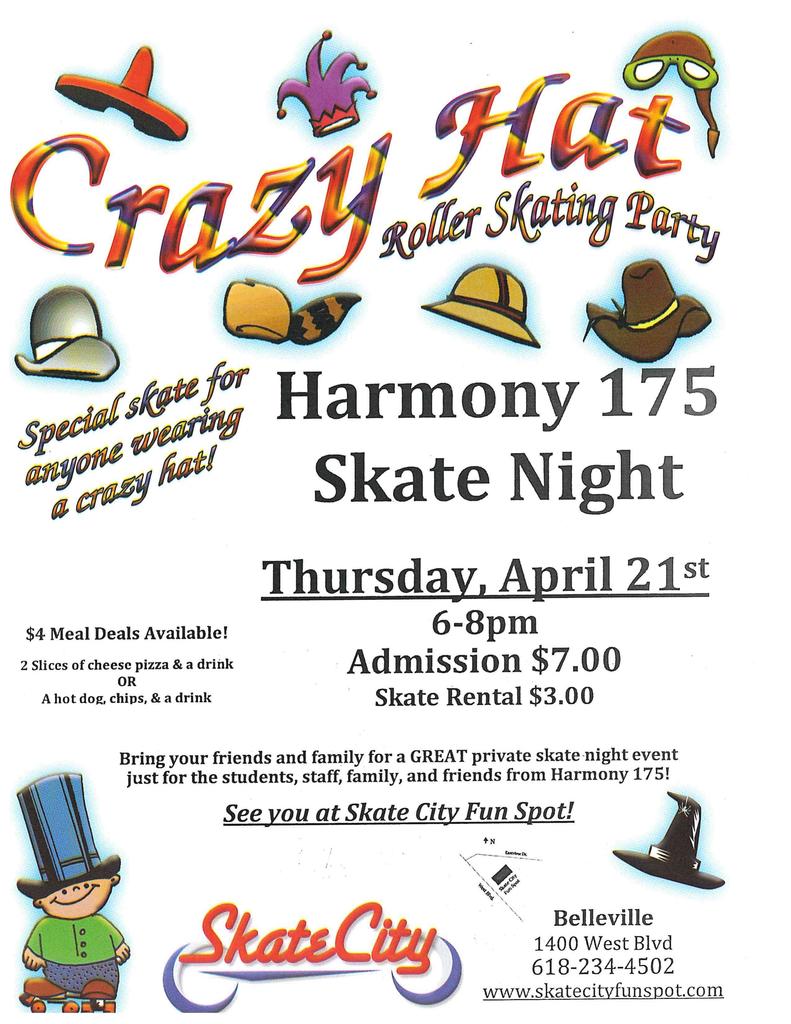 Last week in Mrs. Strubhart's class, students used jellybeans for a little science experiment. Water bottles were filled with different amounts of jelly beans and students were instructed to flip each bottle 10 times. They made predictions as to which water bottle would land vertically the most and tracked their data. Most came to the conclusion that the bottle that was 1/3 full was the easiest to land vertically!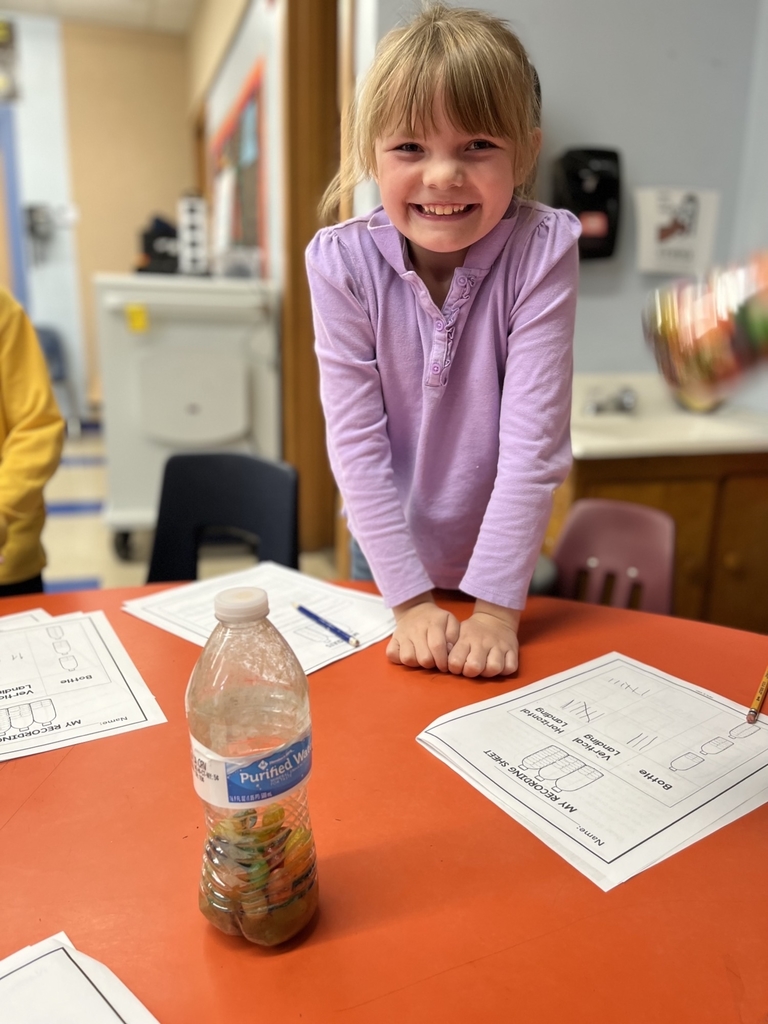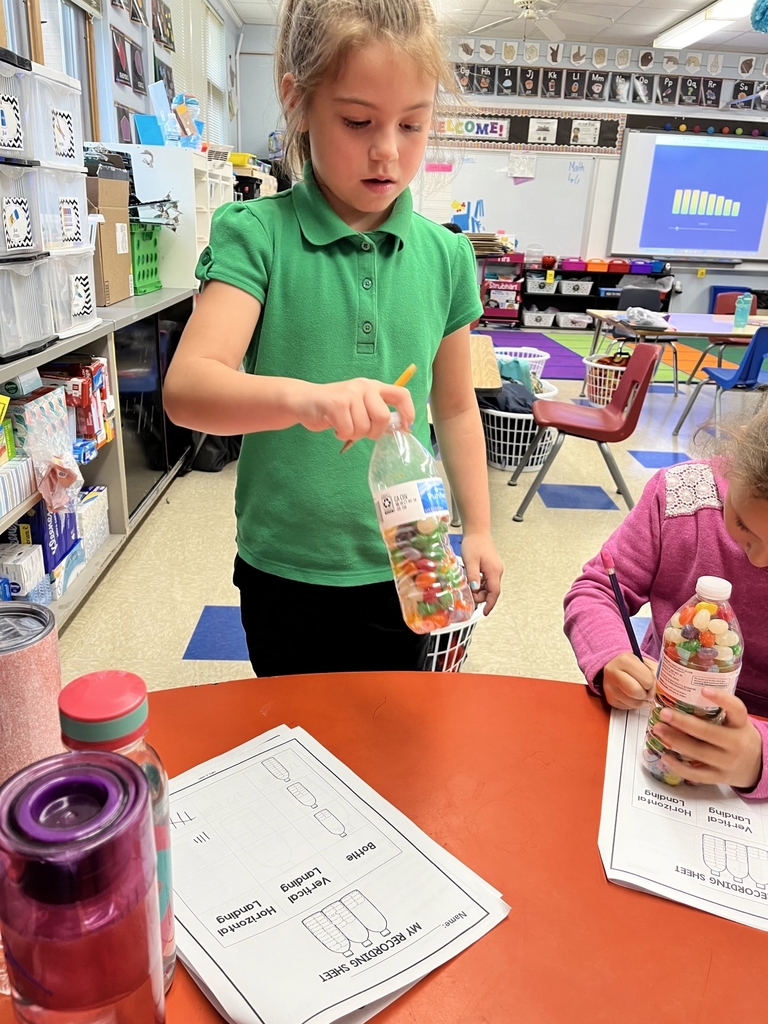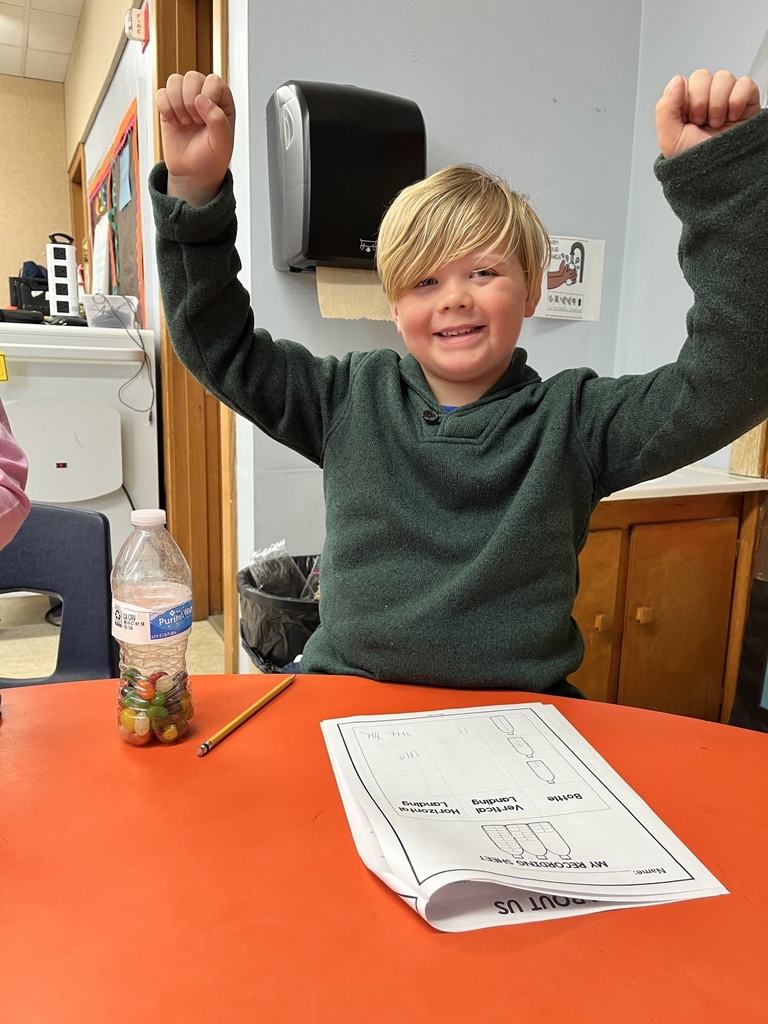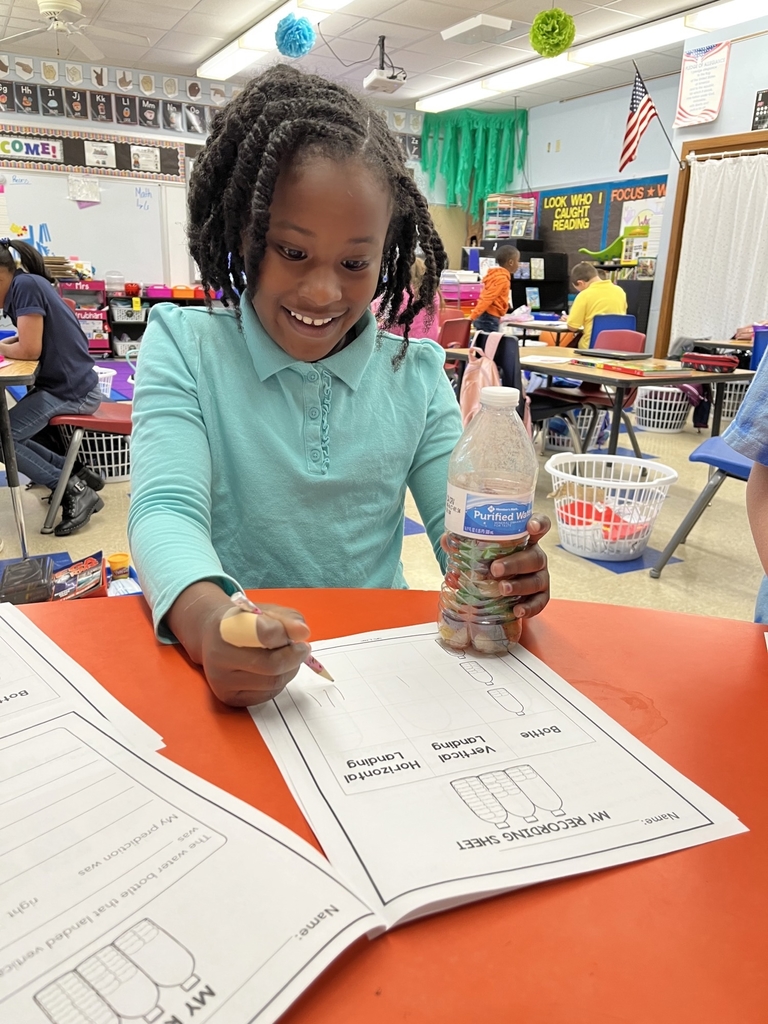 Miss Clinard's 2nd graders have been enjoying reading with partners during Power Hour recently. They get to explore new books with classmates and practice their fluency all at the same time.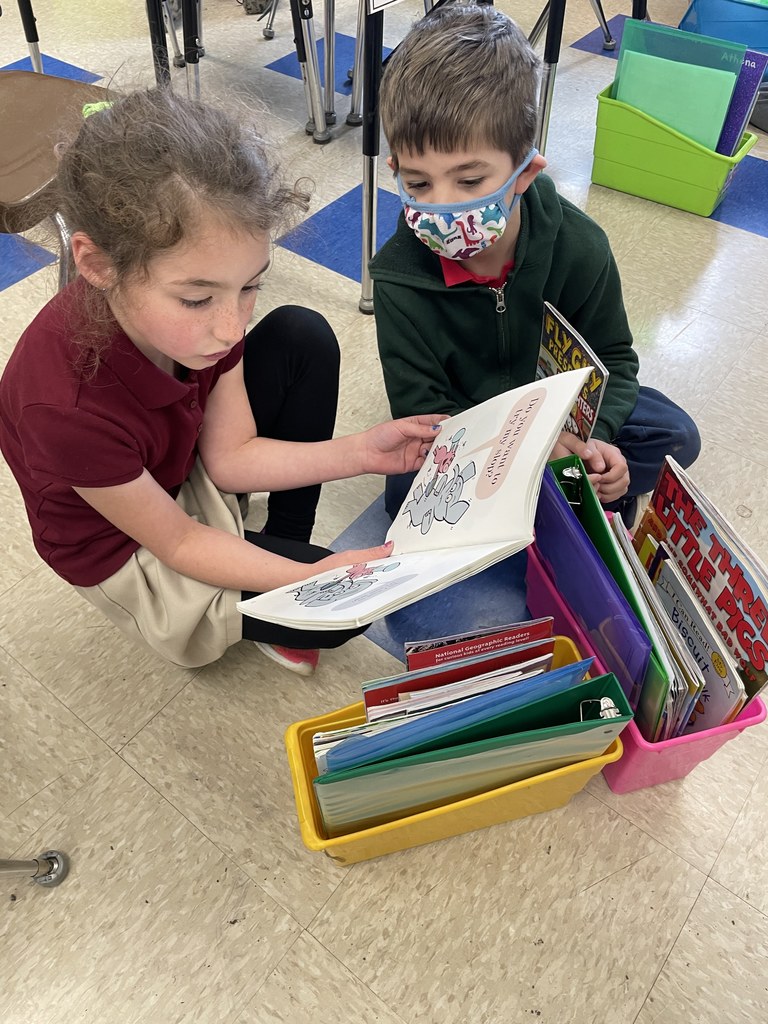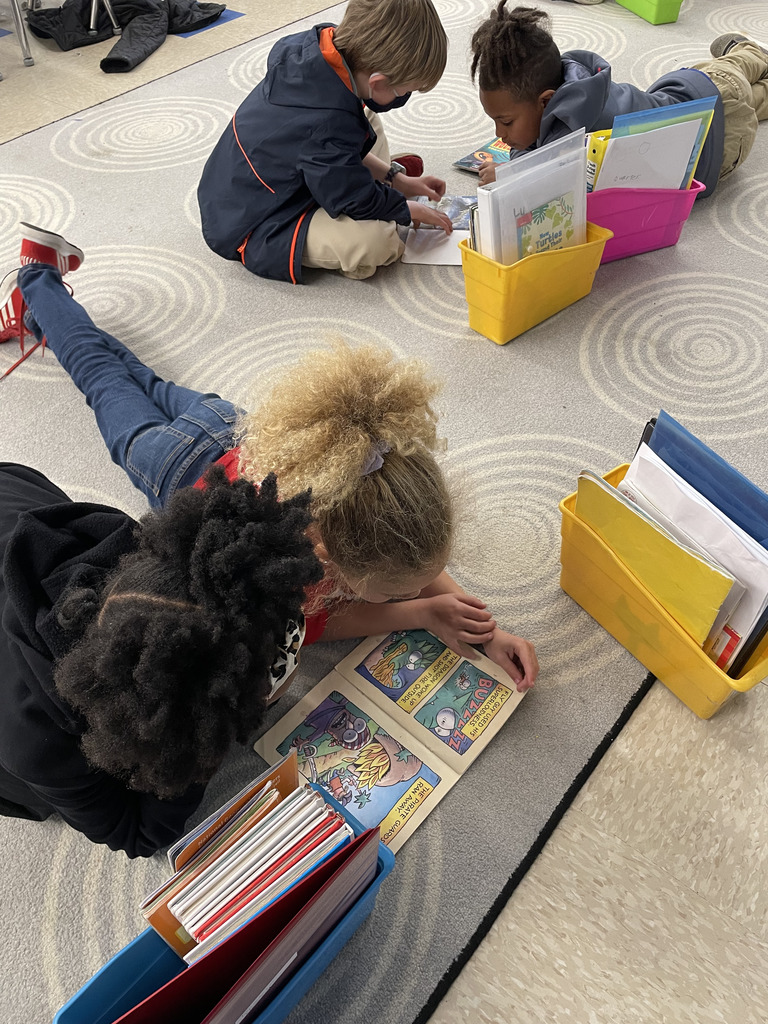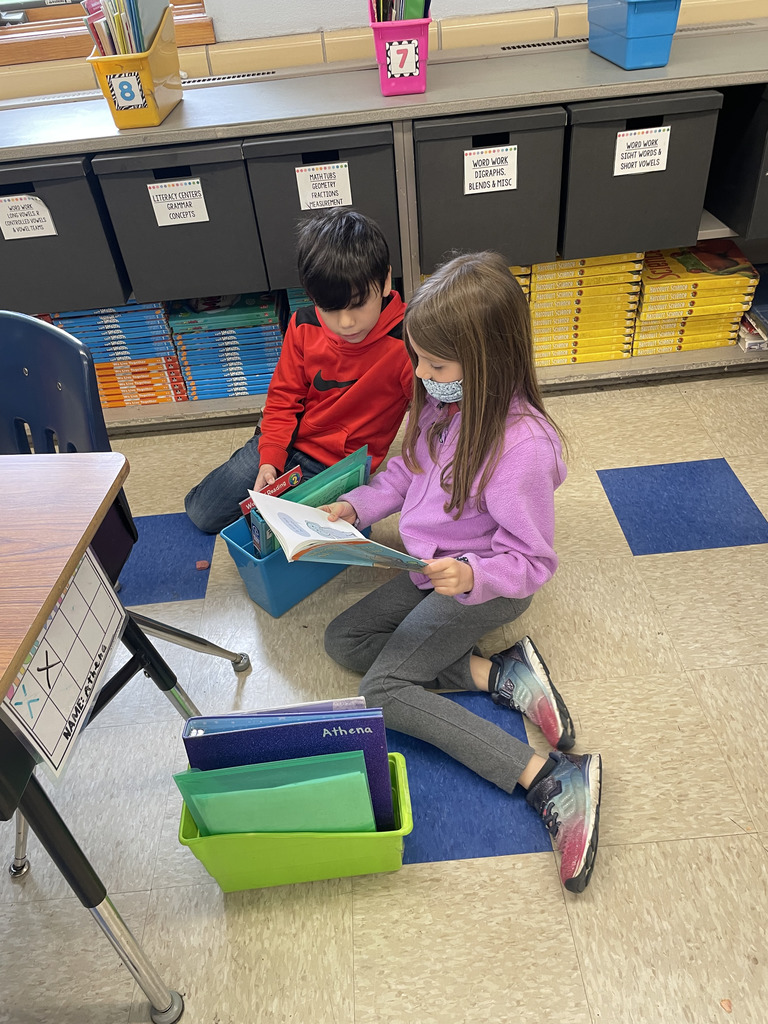 Mrs. Klein's class had so much fun counting their eggs as they put them into their bags on their Egg Hunt! What a great way start to Spring Break!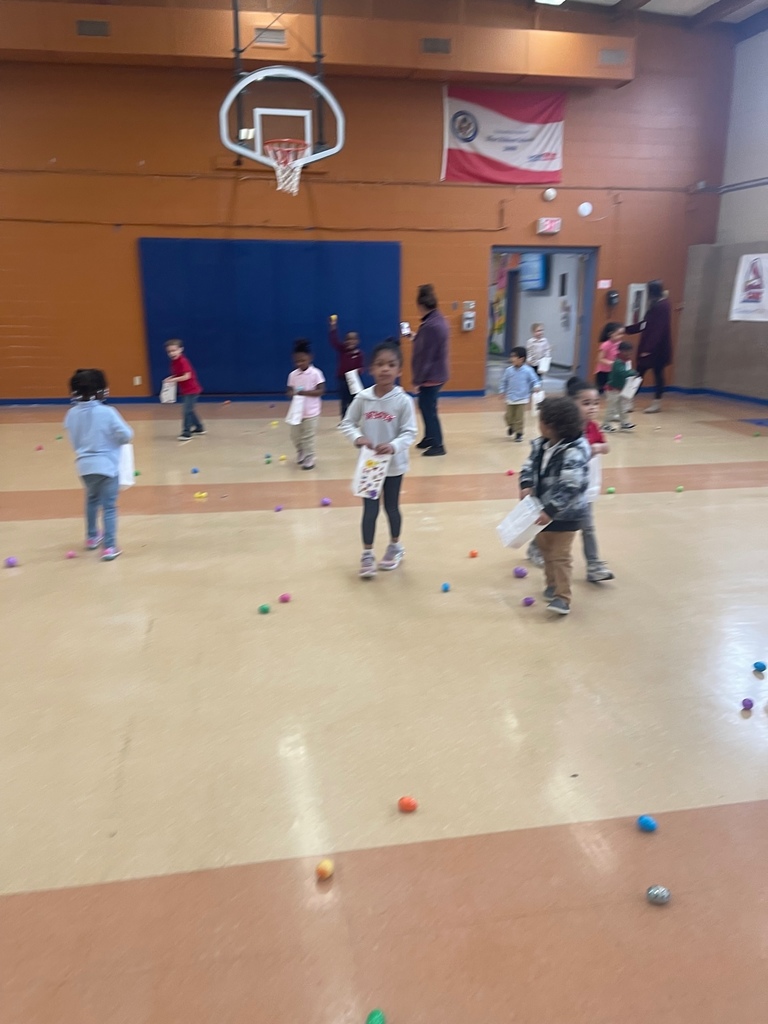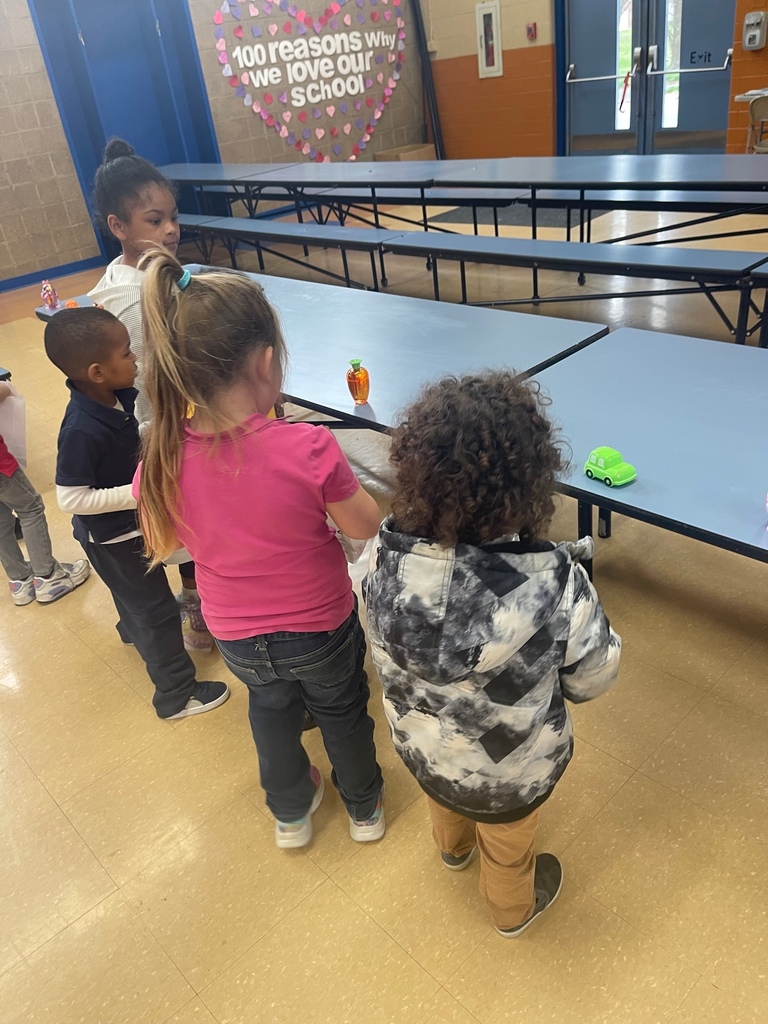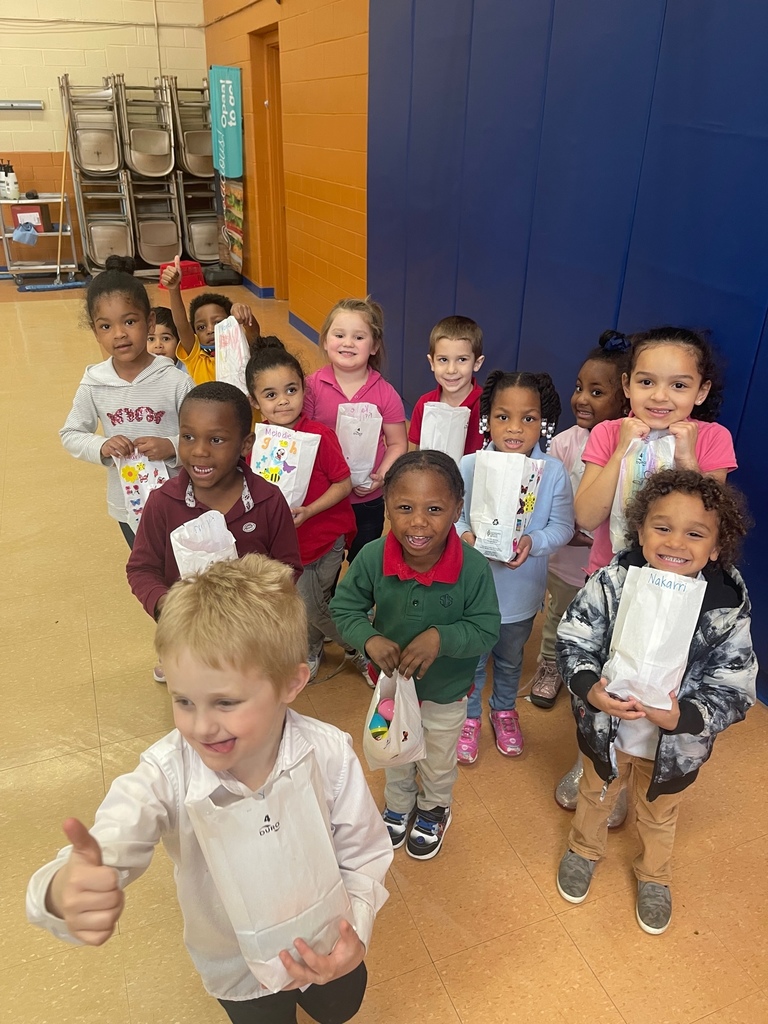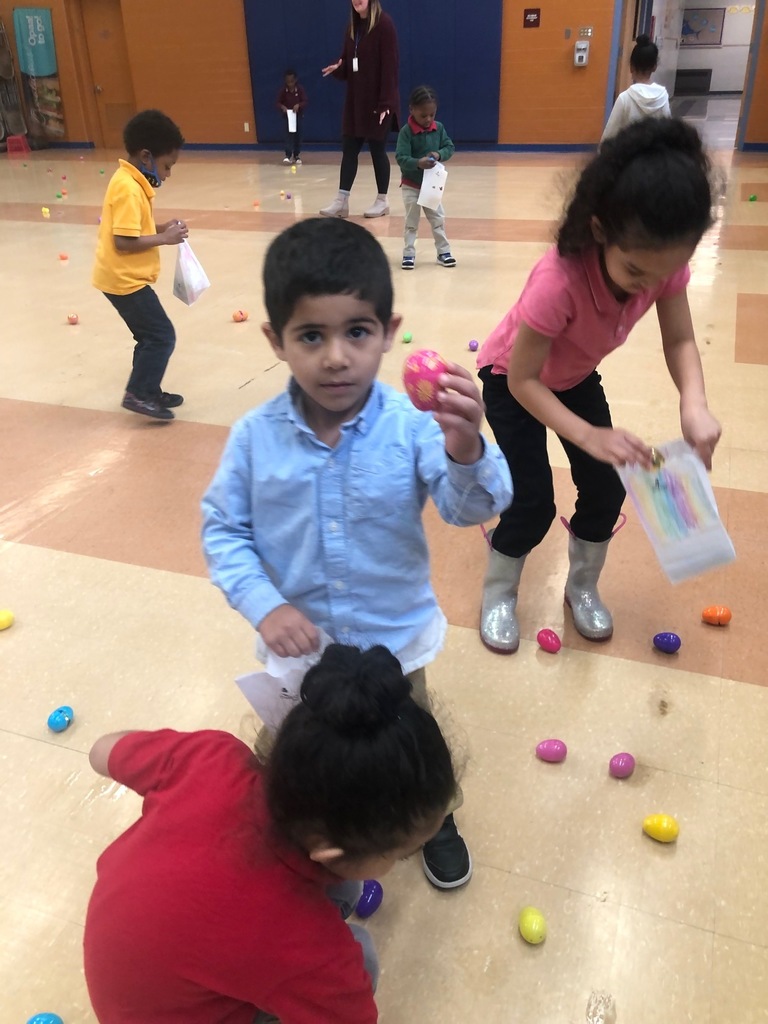 Mrs. Hettenhausen's First Grade Literacy Lab students read The Little Red Fort to learn about sequencing and using transition words. The students sequenced the story using a sequencing story map and then set to work designing their own fort. They drew designs and decided on supplies. The winning design belonged to Diab Qarrot, who led the building process as project manager. After the fort was completed the students finished their work inside the fort.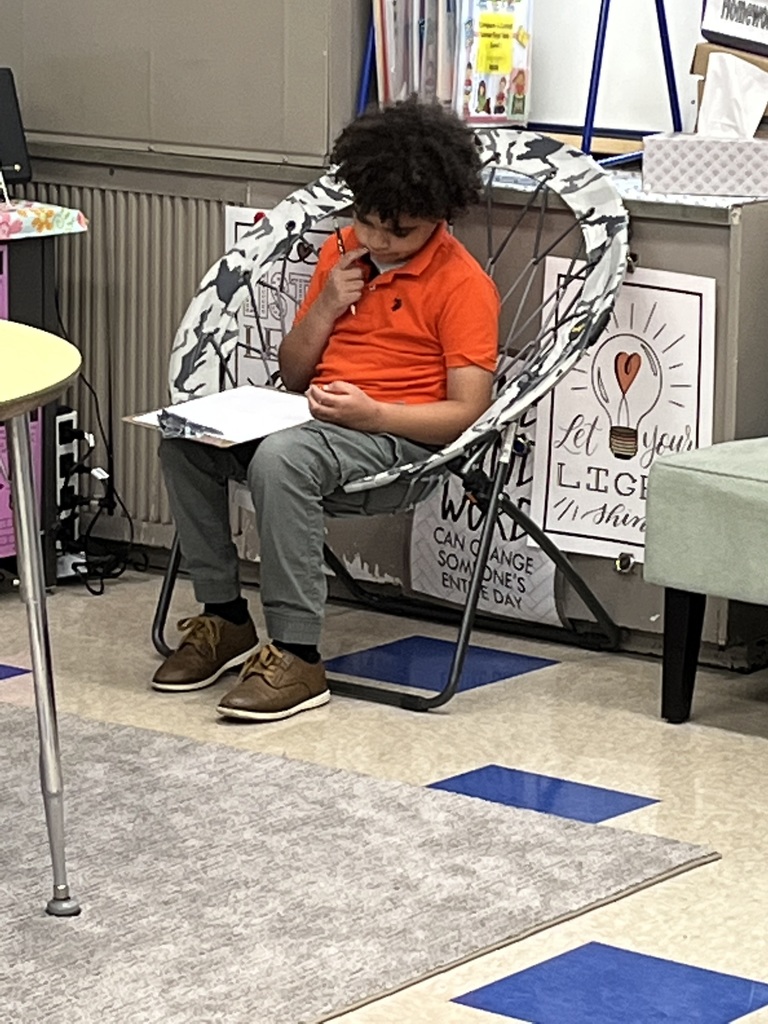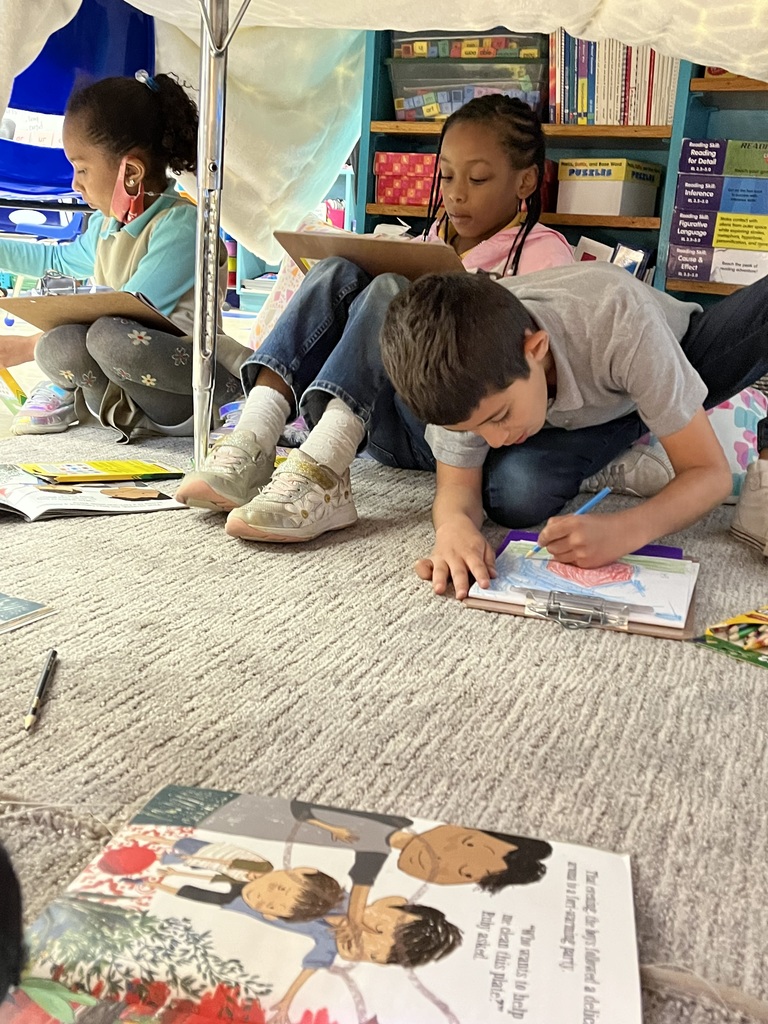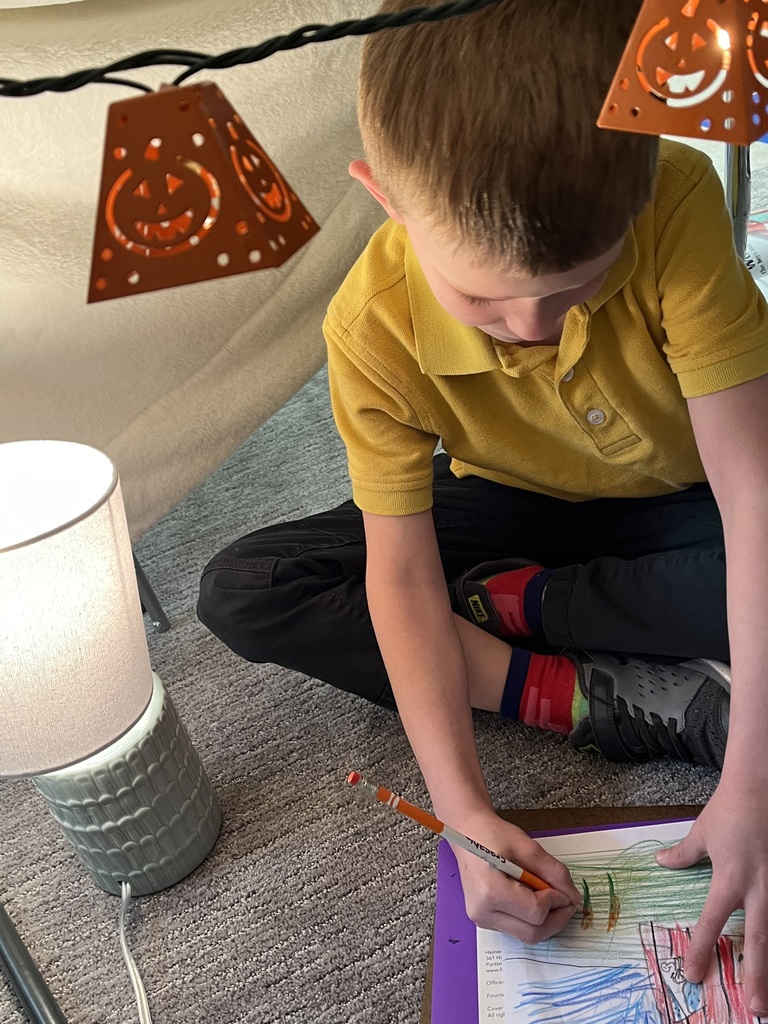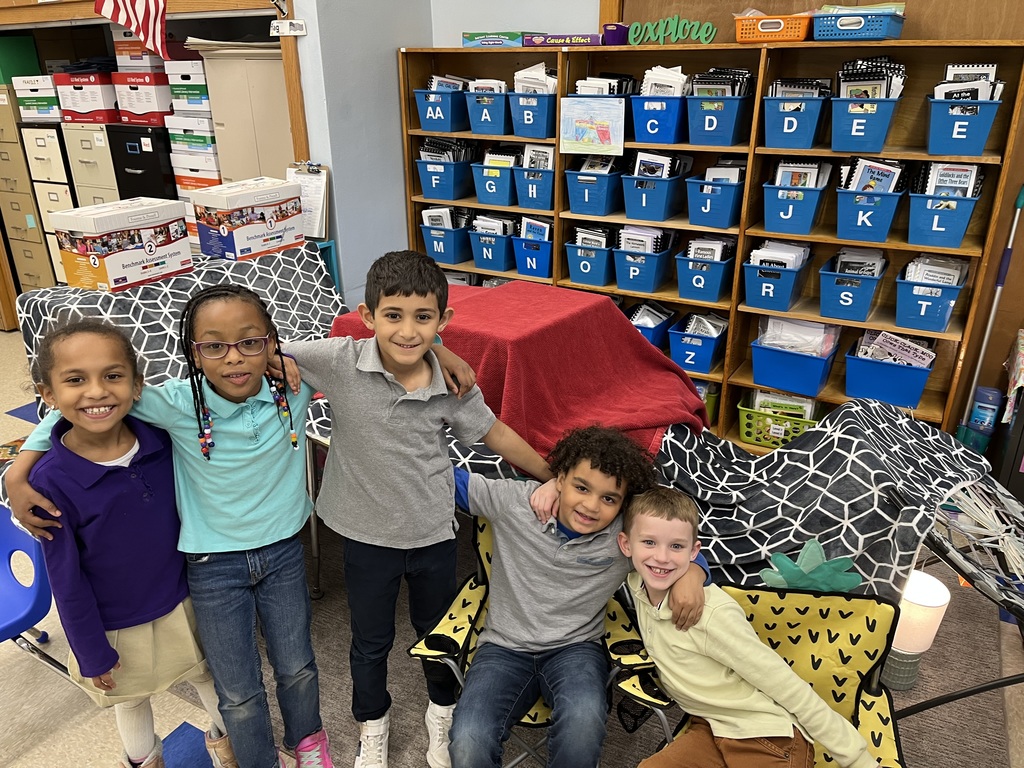 Come support your Harmony-Emge Choir and Band at the Harmony-Emge Baseball Night at Busch Stadium on Monday, June 13th. The band and choir students are selling tickets for $18 each (normally $47) to the St. Louis Cardinals vs. the Pittsburgh Pirates baseball game. The Harmony-Emge Choir and Band students will also sing "Take Me Out to the Ballgame" on the field. Orders are due on May 6th. See the attached flyer for details on how to order.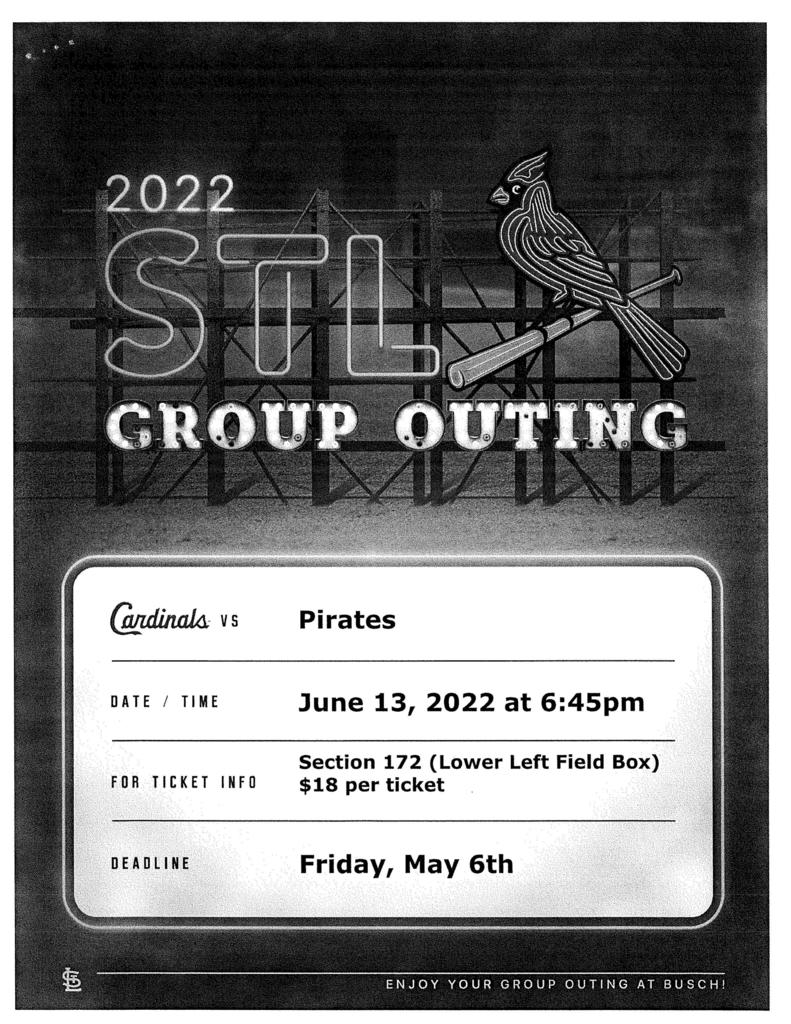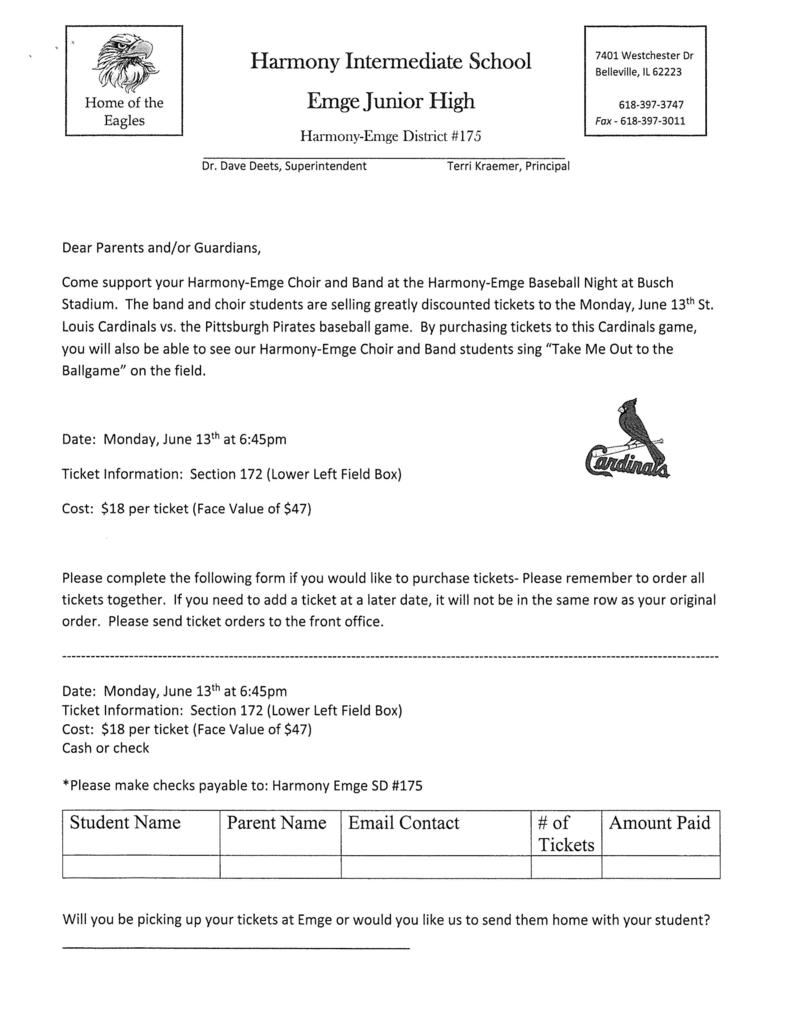 Ms. O'Neill and Mr. Dunn's third grade class counting coins from the Coin War! Who will win?!?!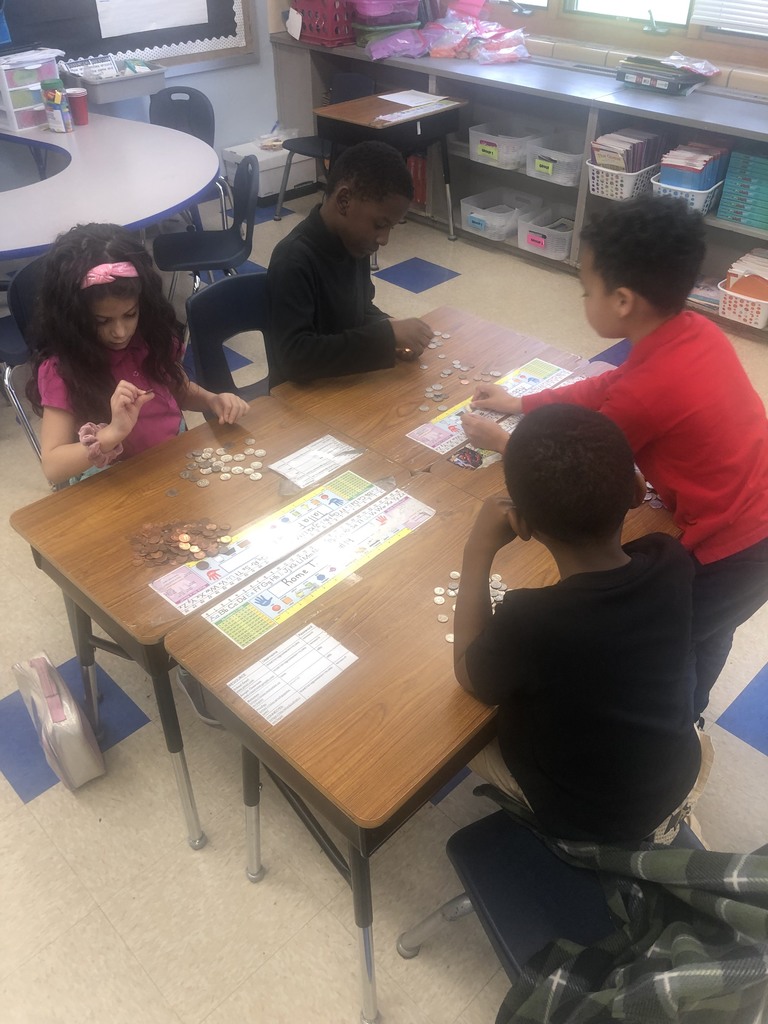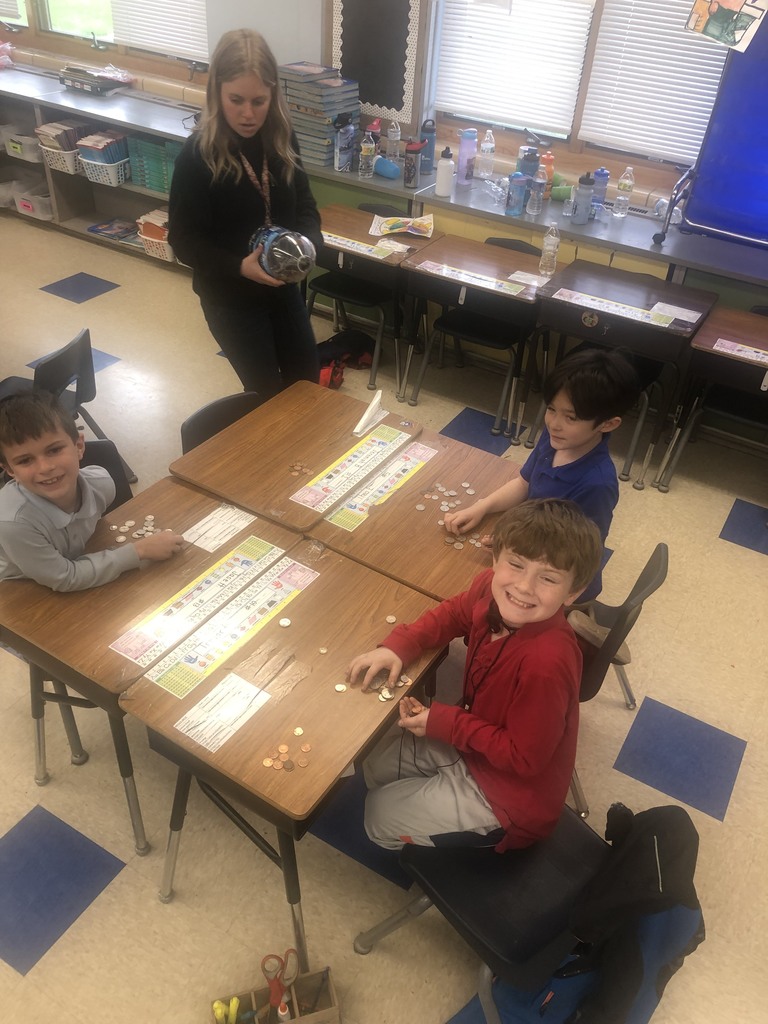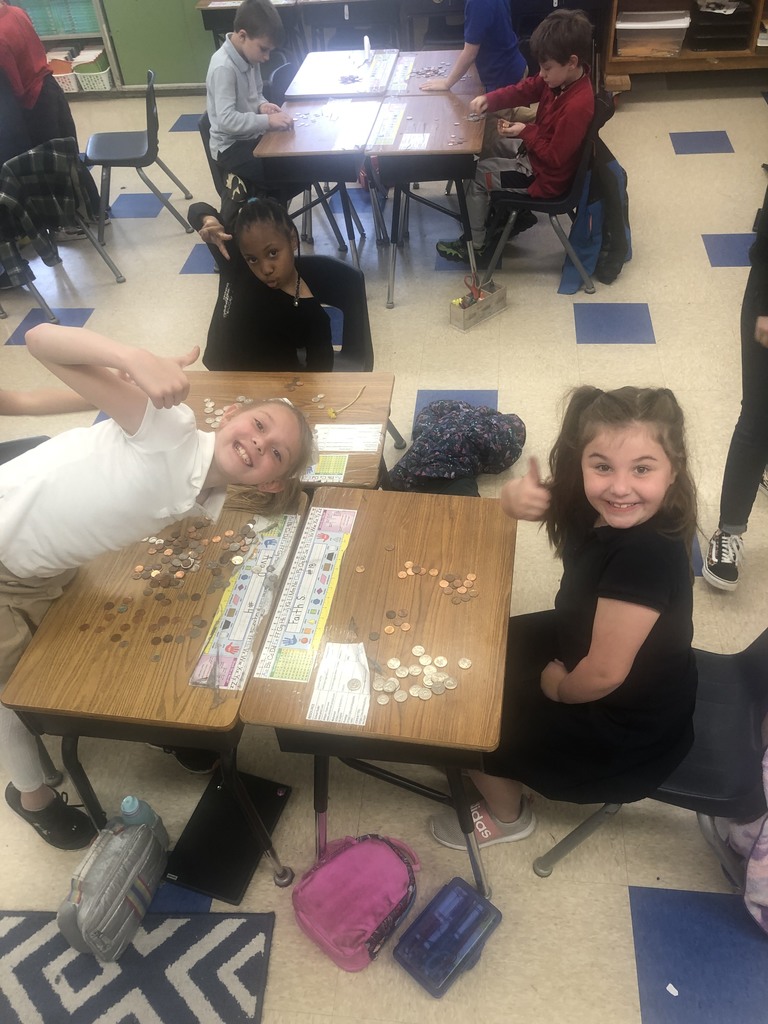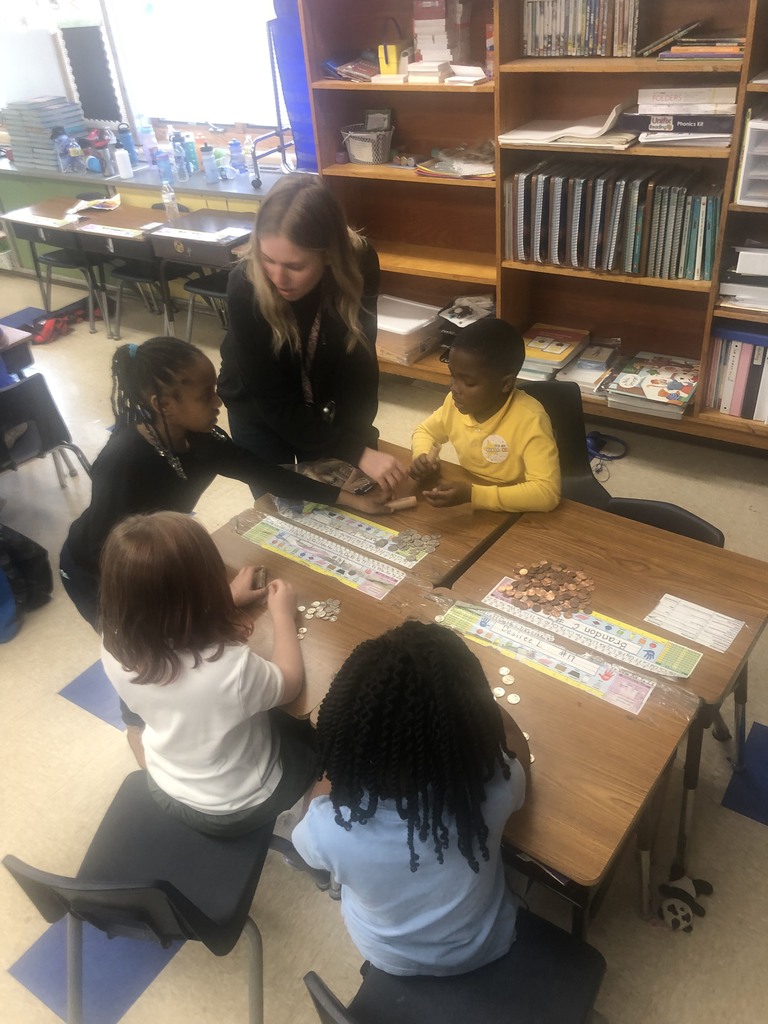 The Harmony 175 Odyssey of the Mind team is holding an "Egg My House" fundraiser. Hop into spring and sign up to have the Easter bunny visit your home and hide eggs on April 16th. Space is limited and registrations will close April 13th or when all spaces are filled. See the attached flyer for more details and the QR code to sign up. You can also copy and paste the following link to register -
https://forms.gle/NQkaLxSpVChL3muc6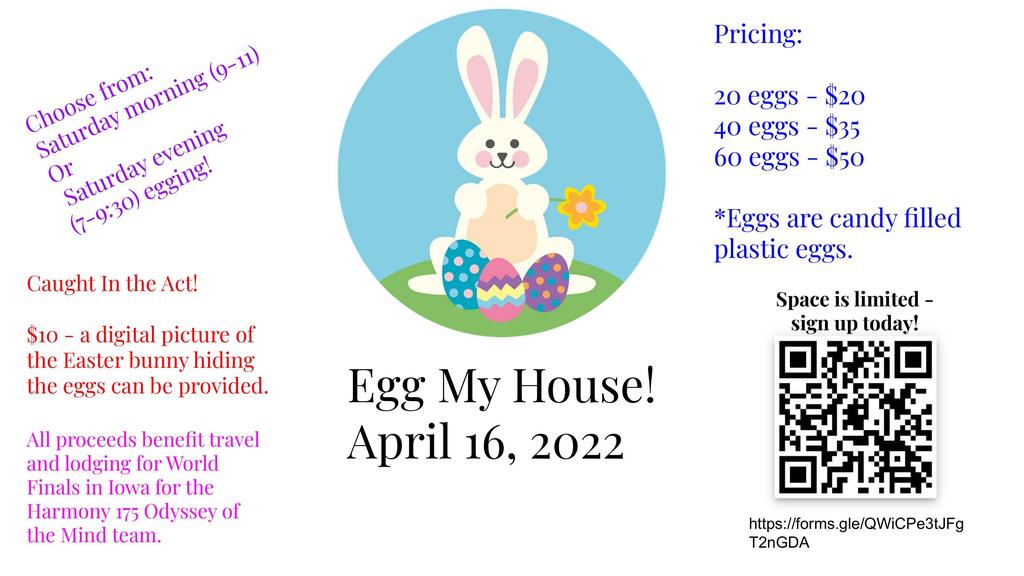 Join us for the 2022 Ellis Family Learning Night "Literacy Lua" on Wednesday, April 27th. This will be an evening of fun activities, games, music, popsicles and shopping for books at our Ellis Book Fair. See the attached flyer for more details.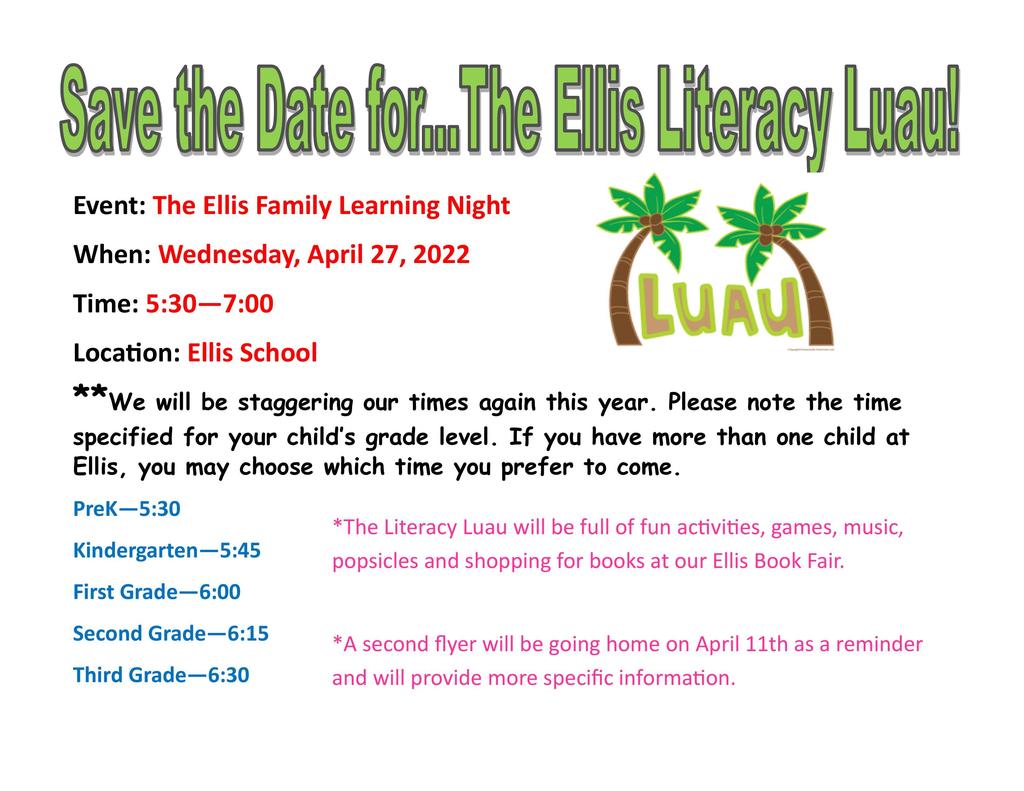 Today is National School Librarian Day and we want to say THANK YOU to our amazing librarians Mrs. Mollet and Mrs. Hutchison.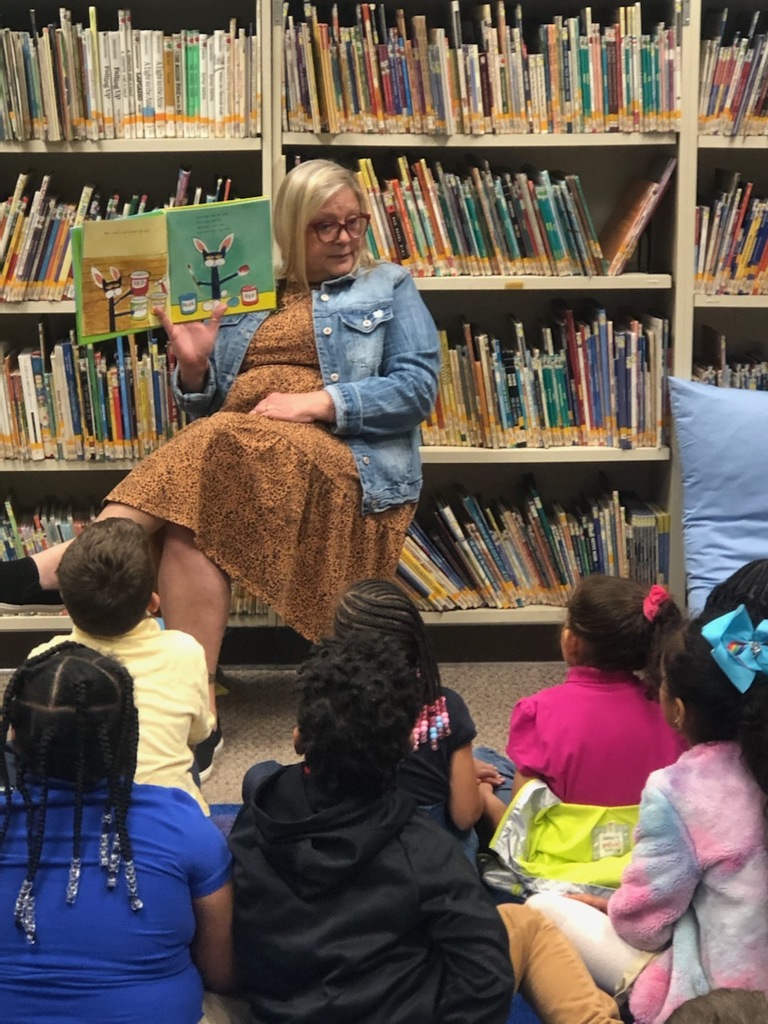 Mrs. Whitman's kindergarten class has been keeping busy! They have been watching the lifecycle of their growing pea plants and will taste test the leaves later this week. They are also working hard and showing great character! Derenzo earned the first "Cool Cat" award by being helpful, working hard and using kind words all day with his friends. Keep up the hard work!